VIDEO RESULT AT 14 MONTHS AFTER SURGERY
To view the VIDEO result of his latest repair work, click this link:
http://www.youtube.com/watch?v=0aqg-5WKNi8&feature=channel
or click PLAY button below to watch in this post.
1_file41.flv
THE BEFORE PICTURE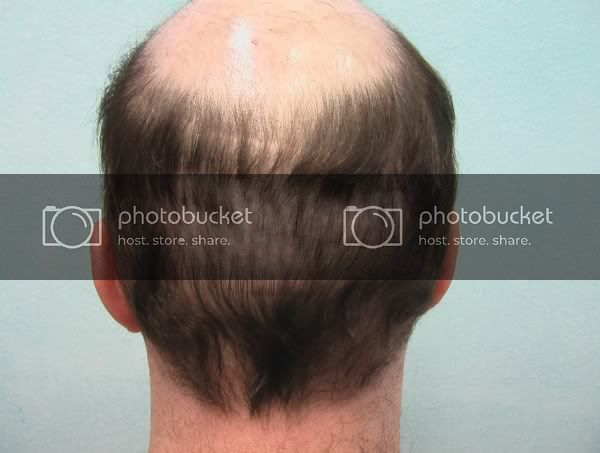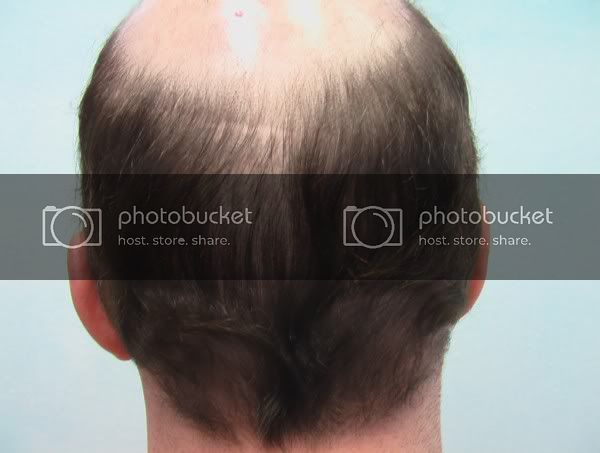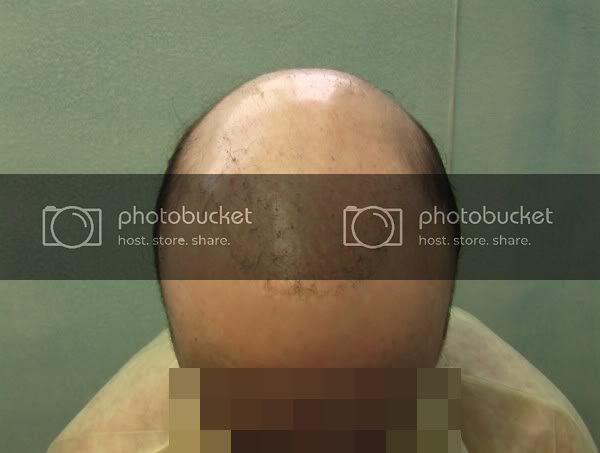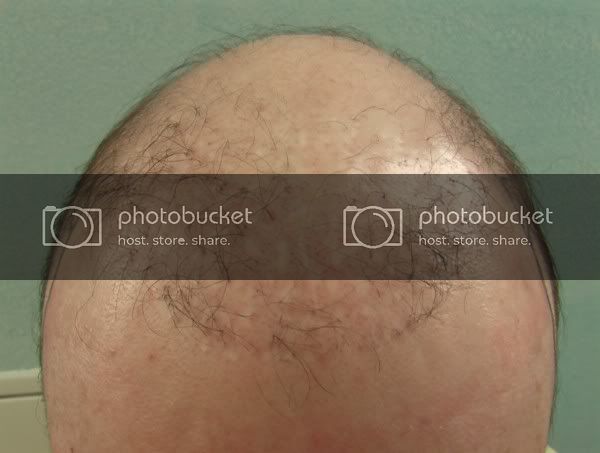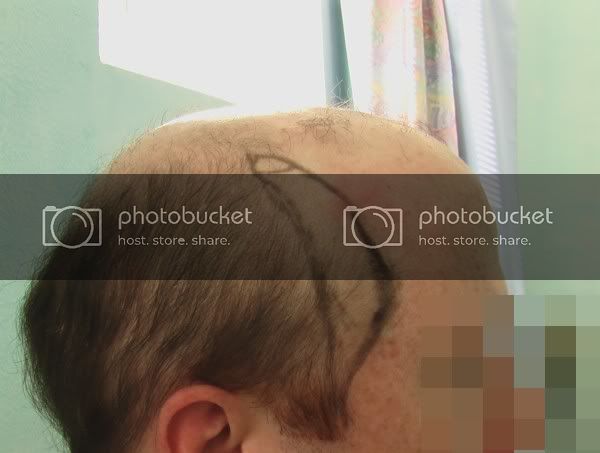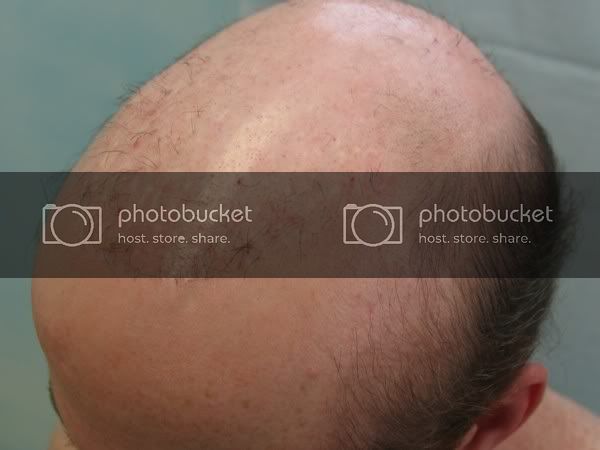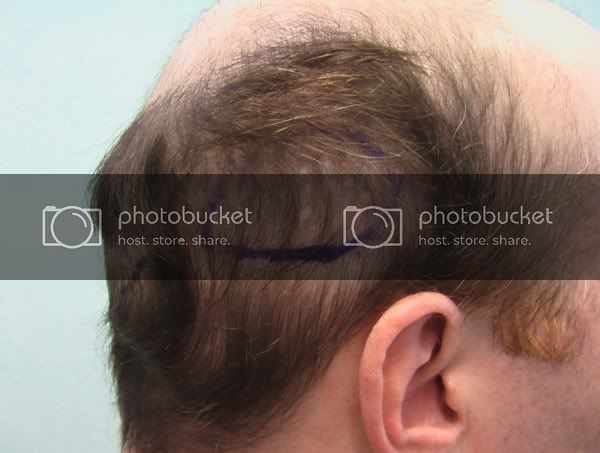 ---
Praying was last presented on this forum here:
http://www.hairsite.com/hair-loss/forum_entry-id-11140.html
Since then he has undergone received ~5000 grafts beard:Chest hair (4:1) to further consolidate his repair work. The work done is best surmised by the patient in his own words from this post: http://www.hairsite.com/hair-loss/forum_entry-id-21526.html

"Dear fellow fellow-hairsiter friends,
I'm finishing up my week of surgery with Dr. Umar this week. Those who have followed my case know that I'm a victim of the old-punch grafts. In the early 90's (starting when I was only 19yrs old) I had a doctor from New England butcher my scalp and left me with scars, an unsightly appearance, and hardly any growth. I had to wear a hairpiece to go out in public. I'm 36 now, and still wear the hairpiece. My first couple of procedures with Dr. Umar were to create temple points and a temple region, of which I had none. Also, Dr. Umar placed leg hair (some chest hair too) into my ravaged rear scalp (where the old punch grafts were taken). The results were excellent. My temple region and points grew in to my utmost satisfaction and my rear scalp was improved–more of a filler to help camoflauge the large gaps.
For this weeks procedure, Dr. Umar took things further. For my rear scalp area he placed beard hair throughout, so that the results will not act merely as a filler, but provide good density, both actual and cosmetic. Also, Dr. Umar created a hairline that will synch perfectly with his previously created temple region. This hairline was designed with my wish to continue to wear the hairpiece behind it. With the temple points, this hairline will blend and match my temple region perfectly. The decision to design a hairline with the intent of maintaining a hairpiece behind it is not to be taken lightly. Dr. Umar agreed to this strategy as he and I both know that I have no desire to get rid of the piece–unless a scientific breakthrough occurs (hair cloning) or I continue further with body/beard hair to make my bald zone diminish in size. The natural hairline in front of the piece will give me much more confidence, as I will no longer have to worry about how the "fake hairpiece hairline" looks–the front of any hairpiece is the biggest give-away to the obsever. Now I won't have to worry about that anymore. Also, the maintence needed to wear a hairpiece behind my new "real" hairline will make my life much easier–though I'm sure it will take some time to get it right through some trial and error (blending, direction, styling, etc.)."
For videos of SFET results click: http://www.youtube.com/user/DrSUmar
S. Umar, M.D., FAAD
DermHair Clinic
Redondo Beach, California
+1-310-318-1500
1-877-DERMHAIR (US residents)
info@dermhairclinic.com
WEBSITE www.dermhairclinic.com
Single Follicle Extraction & Transfer (SFET)
Using Head and Body
For a free online consultation: Free Hair Restoration Online Consultation - DermHair Clinic Los Angeles