Hi
I posted my pics for review a couple of months ago. I had been on minox foam for 1.5 months I think when I posted them.
http://www.hairsite.com/hair-loss/forum_entry.php?id=1477
This is my new hair:-| after a couple more months. I have shed a ton of hair and it is now imposible to cover with dermatch. I have to admit that I shed a ton on dut and that never grew back to its prior state. It is clear evidence of the degree that shedding can take though.
1.5 months after starting minox foam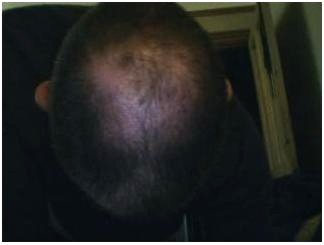 4 months after starting minox foam