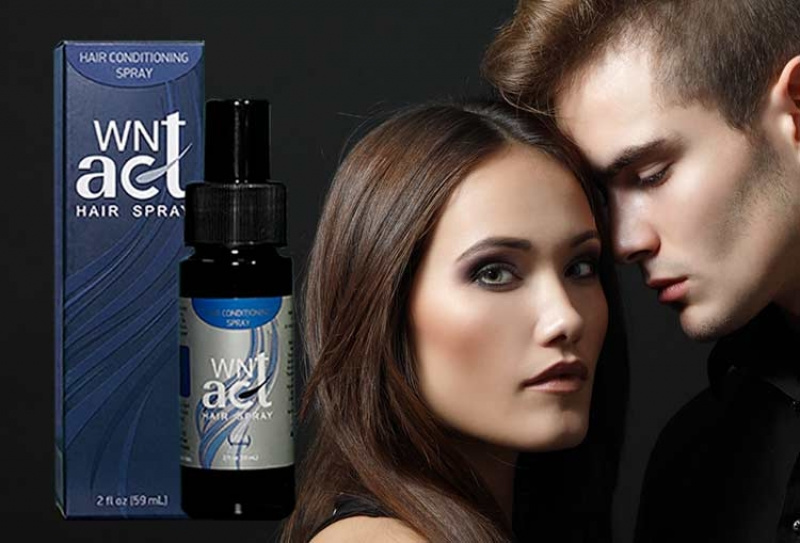 Near all experts agree that hair treatments cater to men. WNT Act is helping to change that unfortunate fact. The first treatment equally effective for both men and women, WNT Act uses a special formula to stimulate growth and density while encouraging retention. Trial users saw a 7% increase in strand density and 10% increase in strand diameter. This is regardless of Propecia, Rogaine, or similar treatments. Those using such regimens can easily include WNT Act as well.
WNT Act uses all natural ingredients. Research proves that methyl vanillate helps activate the WNT pathways. These, in turn, are responsible for follicles to initiate and grow. However, WNT activity decreases with increases in DKK1, an androgen and WNT's prime inhibitor. Targeting this problem, for the average person, was impossible until now. WNT Act is the only treatment currently available that increases net WNT levels. Baseline WNT levels increase by 32%. DKK1 levels, meanwhile, decrease by 21%
The only product that activates the WNT pathway, WNT Act is a unique and easy-to-apply regimen. A styling lotion, application is quick, simple and neat. Read more about WNT Act here -don't forget to order it as well!