February 26, 2014
As of today, we are extremely pleased to announce that we are officially offering an additional day of consultations in Zurich, Switzerland. Dr. Patrick Mwamba, MD, is extending his itinerary duration to meet the demands of the many individuals who are seeking free in-person consultation with a hair restoration expert. The official date that is now available is March 9, 2014, from approximately 9AM until late evening.
These free in-person appointments offer individuals a great opportunity to discuss how we may help them achieve their hair restoration goals. During the consultations, each attendee will receive first-hand knowledge of what Dr. Patrick Mwamba, MD, recommends for non-surgical and surgical treatment of hair loss.
Dr. Patrick Mwamba's specialty is in follicular unit extraction (FUE). FUE involves no knife, no scalpel, no stitches, and no linear scarring. WHTC is exclusively dedicated to the advancement of hair restoration surgery. Educated individuals can decide on what method is most beneficial and which method(s) to avoid.
Upcoming Consultation Dates & Cities
Brussels: Available monthly.
London: Available upon request
Zurich: March 9, 2014
Bologna: April 5, 2014
The city of Zurich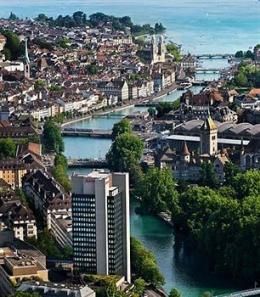 Follow us: Facebook - Youtube - Pinterest
Email
customer.care@mywhtc.com
Telephone
+32-2-538-4404 (office)
+32 479-75-3281 (mobile)
+44-203-318-6228 (UK)
770-663-1290 (US office)
www.mywhtc.net
www.mywhtc.com



My opinions are based on my beliefs and are my own.