WARNING - some video footage and still images are very graphic. Viewer discretion advised.
Patient had double flap as well as scalp reduction procedures done in the past with another clinic. He is left with severe pitting in frontal sclap and very unsightly scalp reduction scars in the crown. Temples and half of the sides are absent, having been displaced by multiple scalp reduction procedures. There is also an island of abmormally angled hair from prior surgeries.
Dr. Umar performed 3 repair procedures on him, each at approximately 6 months interval. The goal is to remove the pluggy hairline and reconstitute the entire head hair natural pattern using primarily body hair.
The video is about 6 months after the last procedure.
15,000 body hair
6,000 beard hair
1,000 head hair
Some BEFORE photos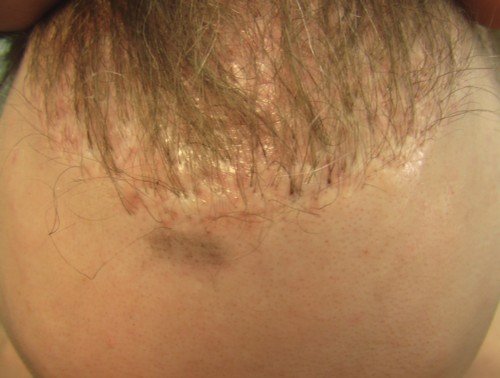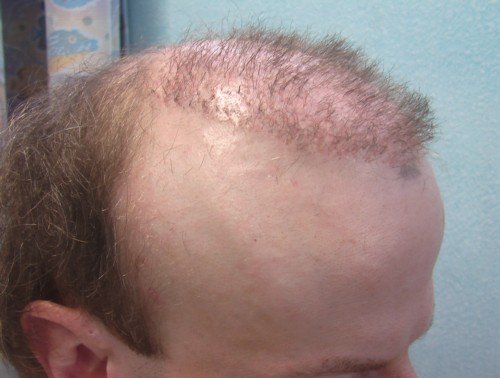 click PLAY button to start video:
1_file15.flv
S. Umar, M.D., FAAD
DermHair Clinic
Redondo Beach, California
+1-310-318-1500
1-877-DERMHAIR (US residents)
info@dermhairclinic.com
WEBSITE www.dermhairclinic.com
Single Follicle Extraction & Transfer (SFET)
Using Head and Body hair
For more SFET-FUE and BHT results go to www.dermhairclinic.com