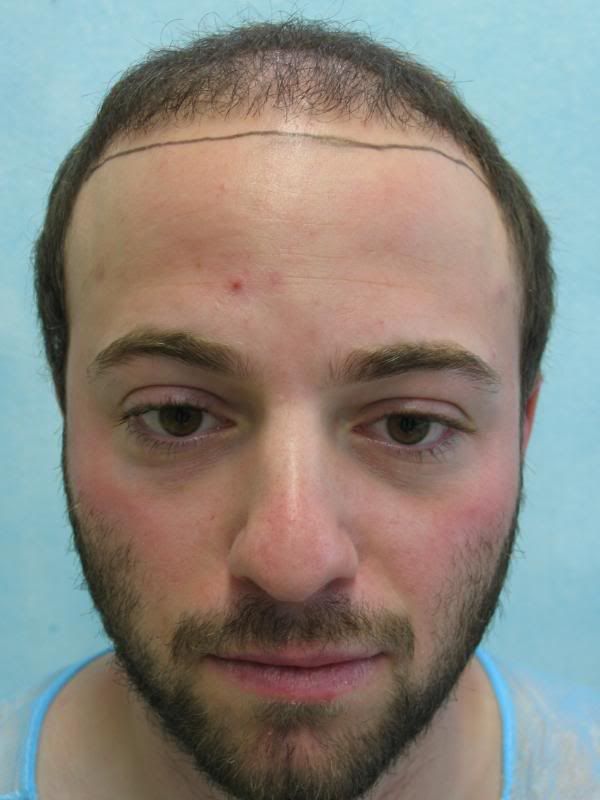 Previously this patient shown had undergone Strip Surgery (1800 grafts) at another clinic. However, he was not happy with his hairline, the coverage and his strip scar.
He did not have enough head hair to continue traditional hair transplants. But he was still bald. So he went to see Dr. Umar who used mostly beard and nape hair to complete his restoration journey.
Patient underwent 3 surgeries
Donors:
-3800 beard grafts
-1500 nape and hair grafts
-500 head grafts
Recipients in this presentation:
Temple points, Hairline, Frontal Scalp, Mid Scalp, and crown.
VIDEO OF RESULT AT 7 MONTHS
To view the VIDEO, click the following link or simply copy and paste it to your url address bar:
http://dermhairclinic.com/video-gallery-head-and-non-hair-videos-FUE-hair-transplants-with-body-hair-transplants.html
…
Here is a link to the previous post that details his procedure with more photographs available
http://www.hairsite.com/hair-loss/forum_entry-id-62151.html
DHC-Dr Umar Team