Hello everyone. I had my 2nd procedure with Dr. Armani on December 9th, 2009. I had some more grafts placed in the front to thicken up my hairline, and I had the rest put in zones 3 and 4 (crown area). I'm 5 months out of my surgery, and i'm extremely excited and ecstatic with my results so far. My hairline looks amazing! Very thick and dense. And zones 3 and 4 are starting to fill in. Even though I was told that the crown area grows slower and fills in later. The best part is that I still have a great amount of donor hair left for another procedure should I need it. Dr. Armani has given me my life back to say the least, and there is nowhere else I would go should I need further work done.
[/img]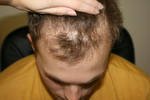 Before either of my Dr. Armani procedures.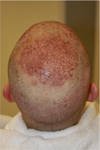 Here are some shots right after my 2nd procedure december 9th, 2009 in toronto. You could see some grafts added in the hairline for density, and the crown area (zones 3 and 4)
Here are my 5 month photos guys. You can tell how my hairline has thickened up tremendously in only 5 months! I'm ecstatic especially regarding my zones 3 and 4. You can see the hairs growing in. It really has me excited! To think that I still have 13 months of growth really has me excited about how my results are going to end up. The best part is that I was also told by Dr. Armani that I have plenty of donor area left for another procedure should I need it. I will keep you guys updated with my progress.