The Cole Hair Transplant Group brings CIT to China
In the last few months, Dr. John Cole has completed numerous visits to China as he looks to establish a low-cost hair transplant center in China. The center will be operated by a team of Korean hair transplant surgeons led and trained by Dr. Cole. Prices for CIT are estimated to be offered at much lower prices as the demand for CIT quickly increases.
Dr. Cole, founder of the group, has moved quickly to establish a newly completed clinic that currently offers CIT (Cole Isolation Technique) in Korea. Our operation in Korea is a part of our efforts to provide quality hair transplant surgery to all individuals in Asia. The most recent technology in CIT hair transplant surgery stems from the operations center in Atlanta, Georgia.
(see below)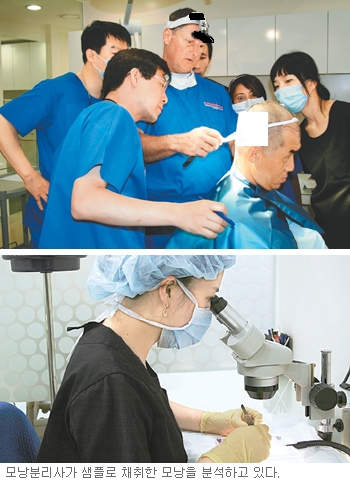 The Cole Hair Transplant Group plans to help increase the quality of hair transplant surgery in both Korea and China. The purpose of offering CIT in Asia is to educate other hair transplant doctors and help them learn to produce excellent results with the minimally invasive procedure.
For additional information on low-cost CIT in Korea & China, contact us. The Cole Hair Transplant Group offers free in-person consultations with Dr. Cole. The Cole Hair Transplant Group offers 18+ years of hair transplant experience and provides high-quality hair transplant procedures. It also specializes in the non-strip scar method of hair transplant and reconstructive hair transplants.
CONTACT:
Forhair
The Cole Hair Transplant Group
1(678) 566-1011