Dear forum readers,
FUSE techniques allow use of additional donor hair from various areas of the body.
As a result of increased donor hair availability, it is possible for patients with extensive hairloss to go for youthful hairlines.
Sunrise is one such case.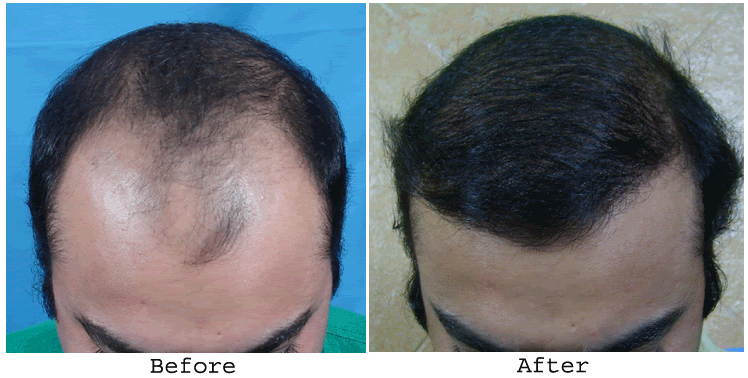 I shall detail the plan decided for him (the patient's inputs and choice are factored in this).
I think this will be educational for other hairloss sufferers.
---
Sunrise is in his 20s and his thinning pattern indicates that he will likely progress to NW 5/6 stage.
He had 2 options. He could go for
a conservative hairline with deep temple recessions,
a lower, broader youthful hairline.
The lower hairline will mean that he will need more donor hair.
He has a wide forehead and a large head.
Strip FUHT alone will not suffice to provide him with all the donor hair he may need in future.
His first HT consisted of a full length strip FUHT procedure (4012 grafts).
At the same session, we performed a complimentary 46 beard hair grafts for him to evaluate the growth and healing of the beard donor hair.
The grafts were used to recreate the hairline and front top areas.
---
Sunrise is happy with the progress overall.
At 6 months, his face is framed the way he wanted, his beard donor area healing is excellent and he has options for the future should his hairloss progress.
Regards,
Dr. A