This is not a scientific comparison by any means but I thought it would be interesting to compare the photo results of 3 stem cell or cell based hair treatments that are presently in the pipelines.
These photos are available to the public and can be found on the respective company/clinic's website.
Histogen HSC Hair Stimulating Complex (www.histogen.com)

---
RepliCel RCH-01 (www.replicel.com)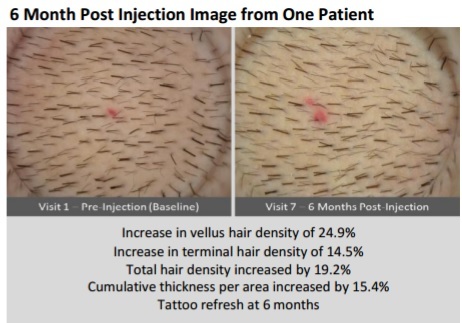 ---
Dr. Cole's Stem Cell Hair Follicles Injection (www.forhair.com)

2 months following follicle stem cells injection at Dr. Cole's clinic
---
SURVEY QUESTION:
Who do you think has the most encouraging trial results based on these photos?
Pick one
Histogen
RepliCel
Dr. Cole