One year and growing strong!

Below are my one-year BHT pix.
It's been one year since Dr. Umar placed 1300 BHT (leg and thigh hair) into my 1990s HT hairline to "soften" it and give it a more irregular shape. Like this } instead of this ).
I've had 16 strips dating back to 1992 with Dr. Peterson of Beverly Hills (now retired).
My full hairstory is in the link in my signature.
I'm happy to report that after one year+ the BHT is still growing and doing a superb job of making my old transplanted hairline look more natural.
I gel my hair straight back now sometimes and show off my hairline front and center.
For me, BHT used this way has been a godsend.
Using it for "repair" work alone is priceless, IMHO.
Any of you guys with "pluggy" or "stalky" looking hairlines should consider a small test BHT procedure to see if this solution will work for you (with the right doc, of course).
Just wanted to post an update after one year and a month.
FYI, here is my routine:
Fin and Monox
MSM
Horsetail
Hair Max Vit
Fish Oil
and
the Amazing Laser Comb
I shampoo twice a week (once with Nizoral) but condition almost everyday.
(No I don't think shampoo causes hairloss but over shampooing makes my hair brittle and dry).
Minimal brushing, comb only and NO hairdryer.
Peace out brothers.
One year, one month:
Photos from July 21, 2007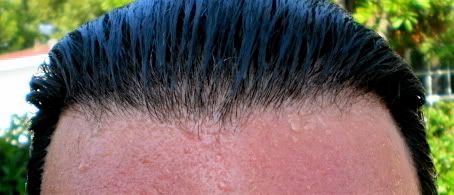 Getting long!

My mug:

Before BHT: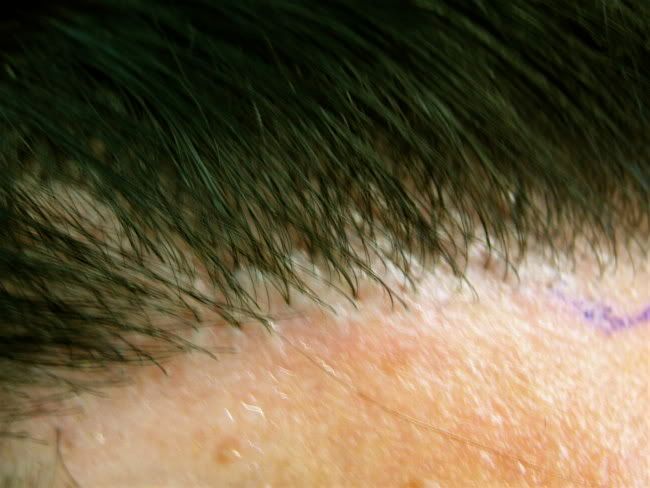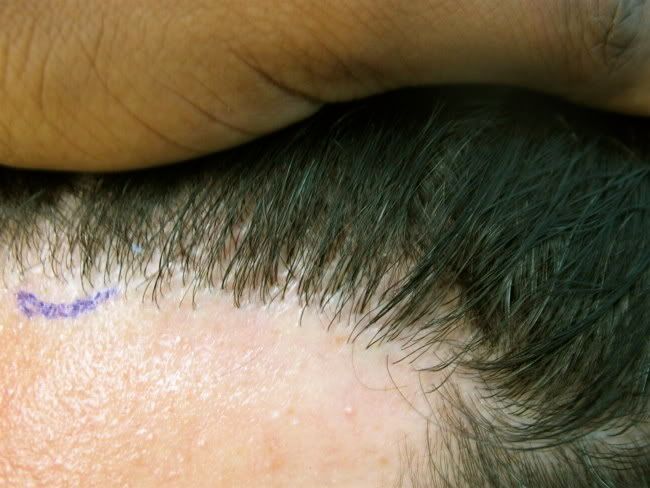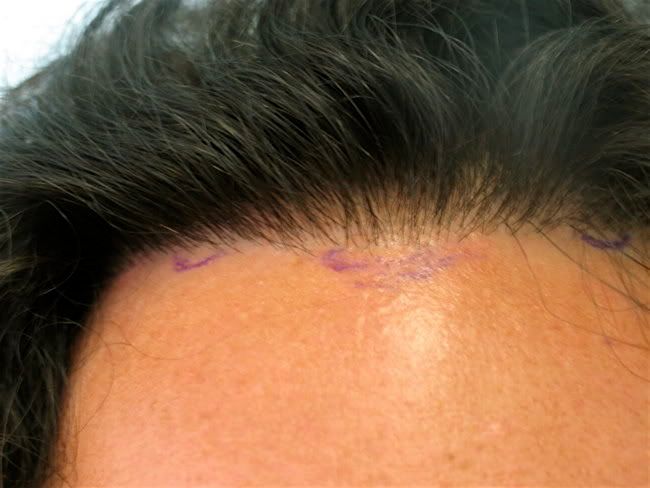 Day 2 after procedure:
(My hairline was shaved back a half inch and the doc worked in and around older micros and FUs):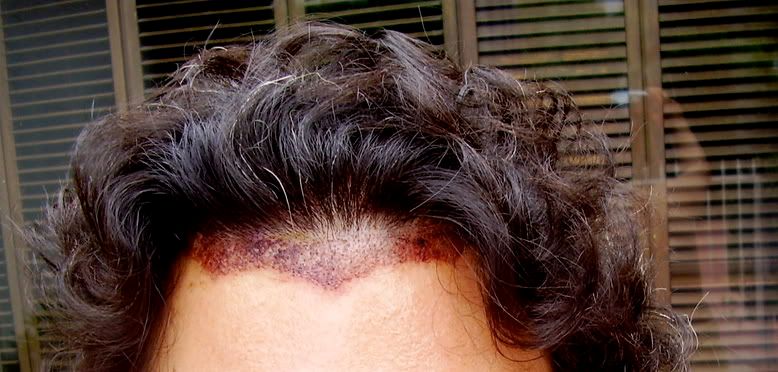 Day 12 after procedure:

Legs day 2 after procedure:

Leg after 3 months: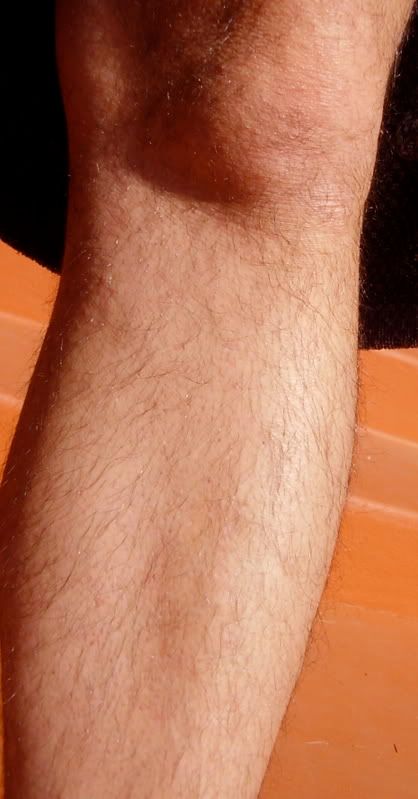 I WOULD DO IT AGAIN IN A HEARTBEAT.
Start small and see if a BHT "test" of a hundred or so grows well.
If it does, even a small amount can make a big difference on a pluggy hairline, IMO.