Hello Guys,
Please see some results, I have been able to achieve.
Most impressive is the 'De nuovo' / Neo-genesis of yellow-brown pigmented, almost-terminal hair small lock of hair at the interesction between the Ear Pinna and the inferiour Lobule of the Ear at the external part of the Ear towards the external world.
I was working on my PHD research and had some time to extra-scientific research. I am sharing those results only of my science and MPB friends, years long experimented forumers. For the others please refrain. I have been changing the regimen as much as I would like to with no specific drug or essential oil but rather targeting a philosophy of the treatment and a 'new'/non-classic-view of the condition, i.e., 'new'/'old' understanding of the condition as an immuno-inflammatory condition and a complexity of all types of Alopecia at the same type for each Baldness patient, which means, that any Baldness patient could have at the same time Androgenic alopecia and/or Alopecia arithitis and/or Alopecia Totalis and/or Alopecia Areata, etc. Components of the treatment that you may consider:
Gentamicin EG 0.1% cream
-Apple Juice
-Berries Juice
-Sports daily
-Very few times soft thin dermis slicing/extraction/woulding (Be careful not to do it more than once in 5 years, i.e., you are playing with stem cells !) -Nizoral
-Alpecin
-Caffeine
-Green Tea
-Red Tea
-Black Tea
-Fish oil (Omega 3)
-Peniciline cream
-Oki anti-inflammatory
-Ricin Oil (Castor oil ?)
-Aloe Vera Gel
-Finasteride/Proscar
-Nivea Almon (Mandrola) oil
-Rosemary
-Lavander etc.
Finally, I still I dont understand the following:
If we have Dolly+The 3 teams study for going back from normal cells to embryonic stem cells+The Gho technique THEN where is the Technical milestone ? Should we have a lie here or Intellectual property issue or Plagiarism or Bio-ethical issue or geopolitical complication or is CANCER ?!
I may complete this research one day and a scientific paper about it.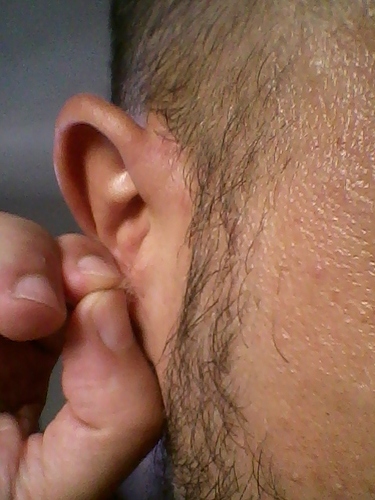 See you all very soon.
Peace & Best Regards.
Amilcar.