Patient Nickname - Manish
Particulars of the case -
Manish underwent ?minigraft transplants/ ?double follicular unit graft transplants in 2005 in some other clinic.
The grafts were extracted from donor scalp by punches (?1.5mm to 2mm instruments).
Manish visited us for repair HT in Jan 2007.
2500+ strip FUHT grafts were used in the procedure.
In addition, a complimentary test session using chest hair was also performed (to anticipate possible future use, if the patient's hairloss progressed extensively).
Manish is happy with the outcome.
However, he has had further progression of hairloss (albeit at a slow pace). He recently visited us for a further HT procedure.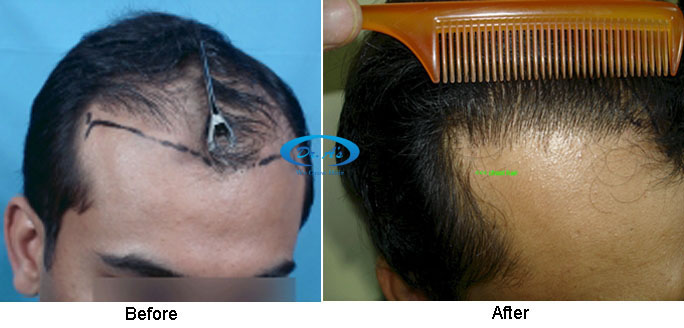 Before Pictures





Graft Placement Pictures

After Pictures