Hi all,
I haven't post for a while, however I've been reading the forum a bit(now got new user name, forgot old). I'm here because I'm experiencing some problems with my scalp.
I have these really unpleasant spots on my scalp. Please take a look,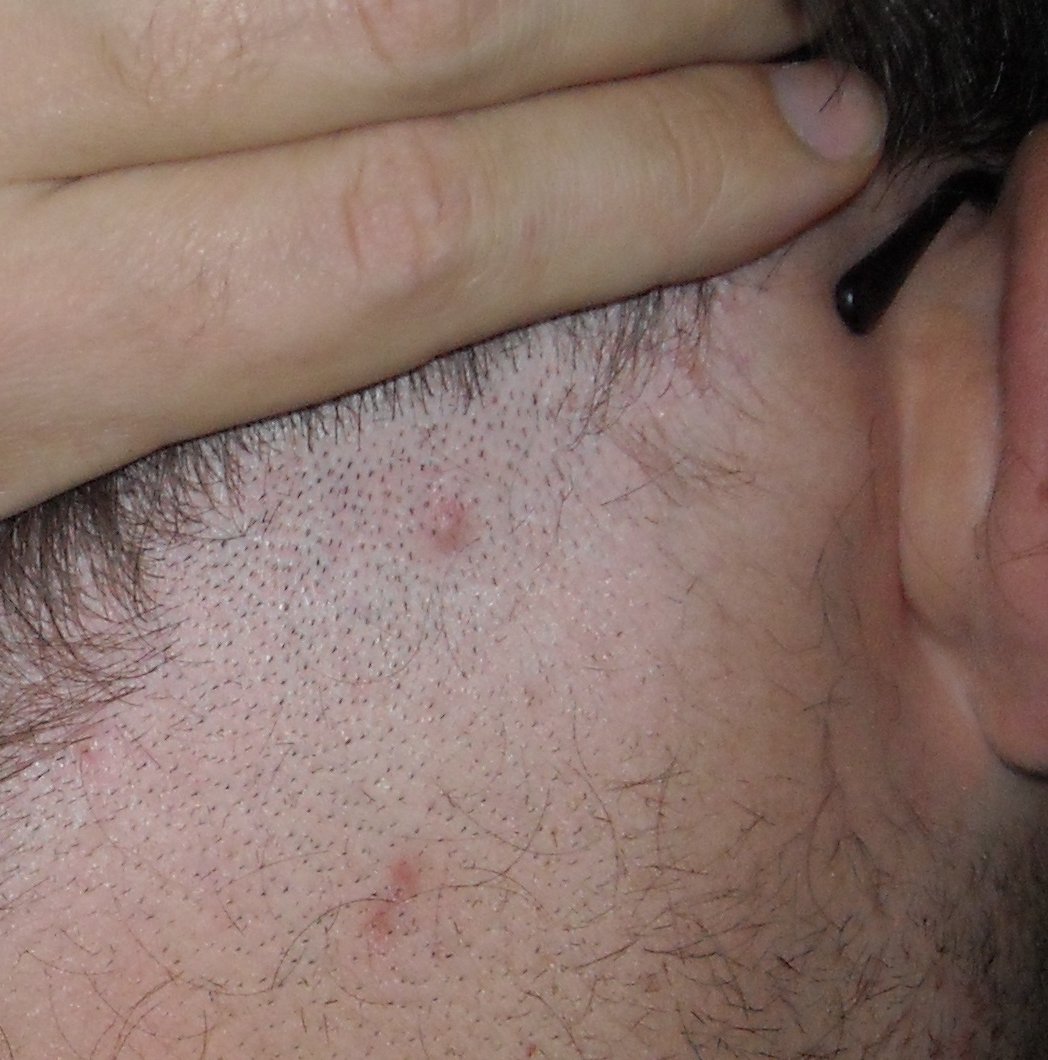 this photos were taken on my neck were I found one of these spots quite close to the end of the hair zone. So, what I did was to buzz a little area to expose the problem.
The problem with this is that besides being painful and itching, they prevent me from applying minoxidil because they also appear on top of the head(and everywhere).
Well, I don't know what they are neither how to get rid of them. The inflammation gets worst when I eat greasy food or when I go to te gym(bigger spots appear, and they bleed).
Dermatologists usually give me a shampoo and send me back home, any thoughts?
Joaquin.