PRP (platelet rich plasma) vs PRF (platelet rich fibrin) for hair loss - provided by HDC Hair Clinic in Cyprus.
Both Platelet Rich Plasma (PRP) and Platelet Rich Fibrin (PRF) are non invasive cell based therapies that use the patient's own blood platelet as growth factors for healthy hair growth.
The extraction process is done by means of a centrifuge where the blood is then separated into distinct layers.
PRF is superior because it is spun at a lower speed which allows some of the white blood cells and stem cells to remain within the platelet layer that is collected for treatment purposes. Thus, there are more growth or healing factors within PRF. In addition, the lower spin speed causes less trauma to the individual cells of the blood and therefore allowing more stem cells or growth factors to remain in the final plasma.
Another key difference between PRP and PRF is the concentration of the platelets. Generally, an ideal concentration of plasma sample is between 2-5 times the level of platelets typically found within the patient's body. Recent studies show that a higher concentration of platelets may be even more effective in the regenerative or treatment process. Platelet-rich fibrin products contain approximately 10 times the platelet concentration that is found within the body.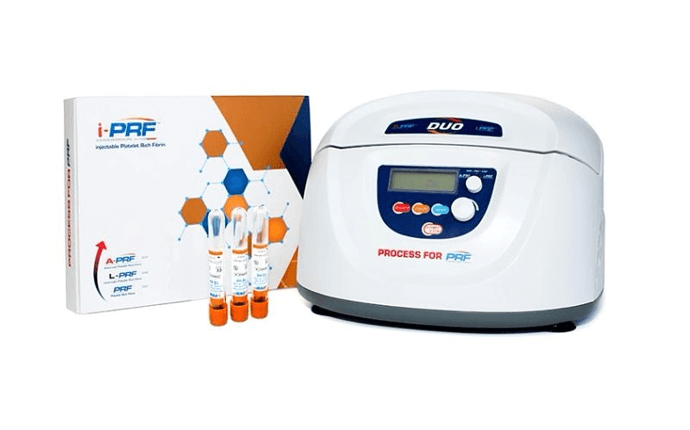 FREE consultation available at
E-mail: info@hdc.com.cy