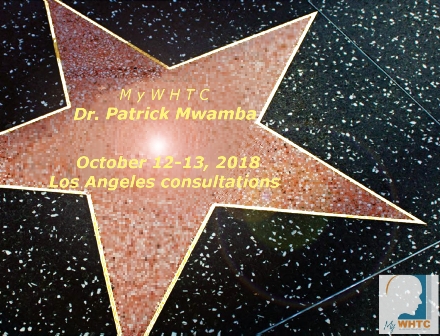 August 24, 2018
Brussels, Belgium
MyWHTC clinic is extremely pleased to announce that Dr. Patrick Mwamba is now offering hair loss consultations in Los Angeles (Hollywood), California on October 12 & 13, 2018.
Dr. Patrick Mwamba is an expert in the field of medical hair restoration. His specialties include FUE, BHT, FUT, and corrective hair transplant repair with an array of non-surgical hair restoration treatment methods. His perseverance to treat patients of any ethnicity having any hair type gives him the versatility to be an authority in the hair transplant community.
The most efficient way to combat hair loss oftentimes involves more than one treatment method as surgery should not be the first and only option. With so many considerations to make, a prospective hair loss patient should seek ethical advice and know the limitations of medical hair restoration prior to making any decision about their treatment plan.
These in-person appointments are excellent opportunities for any individuals seeking first-hand knowledge about treating their unique hair loss cases. Reserve an appointment by emailing customer.care@mywhtc. com or visit www.mywhtc.com to contact the MyWHTC patient care staff.
Contact:
Gio Macatti
Email: Customer.care@mywhtc.com
Tel: +1 770 663 1290