Mastering the Art of Hairline Design in Hair Transplants
In hair transplantation , the design of the hairline serves as a comprehensive blueprint, outlining the frontal boundary where newly transplanted follicular units are strategically positioned to frame the face.
This process is a surgical task and an art form grounded in cosmetic and trichology principles. It aims to achieve a natural, aesthetically pleasing, and age-appropriate outcome that engages the senses, aligning with the Greek root of the term " aesthetic ," which refers to phenomena perceptible by the senses.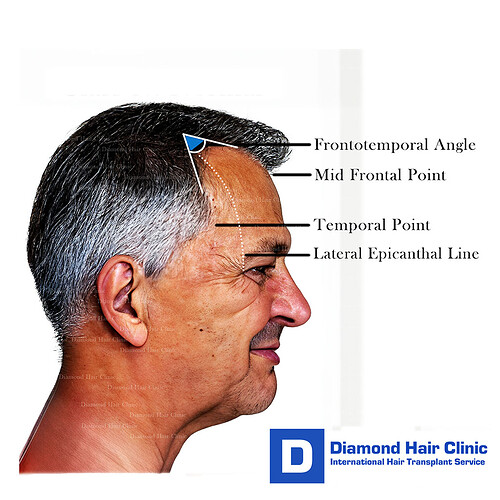 Key Takeaways:
The hairline design in transplantation is an interdisciplinary task that aims to produce an aesthetically pleasing and natural-looking result .

An in-depth consultation with the patient is essential to manage expectations and assess future hair loss potential .

The field has evolved through the contributions of several prominent figures, providing a structured approach to hairline aesthetics.

While guidelines exist, the artistry lies in balancing these with the natural irregularities of hair placement to create an aesthetically harmonious frame for the face.
The planning phase is meticulous and incorporates a multi-disciplinary approach. It considers factors such as f acial symmetry , age, hair density , and anatomical features like the frontal bone structure and temporal regions .
Advanced tools like laser-guided systems and digital imaging software are often employed, in addition to traditional methods and techniques like Snail Track Design and Widow's Peak . The angulation and orientation of each hair follicle are also carefully tailored, sometimes even using algorithms that factor in the Golden Ratio (1:1.618) for facial proportions.
https://diamondhairclinic.com/hairline-design-in-hair-transplant/