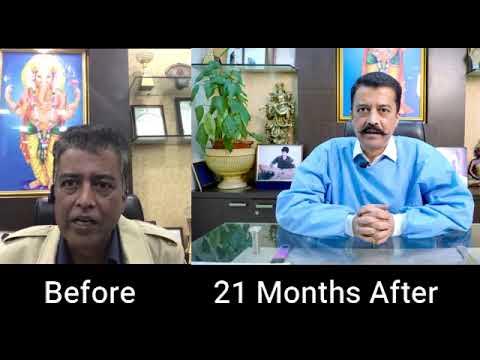 21 months on supplements
My experience.
As many readers know, I am a doctor specialising in hair regrowth and skin medicine.
I have been taking the following supplements, some regularly and others occasionally.
NMN, TMG, Resveratrol, EVOO, Apigenin, glucosamine, chondroitin, vit b12, D, K, NAC, Glycine, Quercetin, AAKG, Fisetin.
Peptides - gdf11, Cerebrolysin, CJC 1295, Ipamorelin, follistatin.
Topicals : Resveratrol-grapeseed serum (for hair and face),
Fisetin lotion (hair)
Astragalus (hair)
Accompanied with microneedling of scalp and sometimes face.
Improved lifestyle but no intense exercise (not a sedantary lifestyle either).
No alcohol.
Observations:
Cerebrolysin is great if anger/anxiety is an issue.
Overall, energy levels continue to improve. Physically I feel like in my 30s (I am currently 54).
Peptides are a great addition. They take one to next level of improvement physically and mentally.
My hair and facial skin has improved remarkably.
---
I have my own company selling most supplements so I use them (livenaturalproducts pvt ltd).
As a doctor, I have formulated some logical combinations that I use for maximum benefits.
I have found the Gene therapy protocol for my patients using a combination of the above and it has worked great. I have presented my findings at medical conferences and continue to make more doctors aware of the benefits.
Since my last update (at 14 months), I have noticed a pattern :
Supplements are good but not sufficient.
They act like food/raw materials for our genes and stem cells. Others act as protectors from damage.
Lifestyle, especially diet free from preservatives, reduces the toxins in our blood.
The peptides signal the genes and stem cells to work at younger levels.
Blood is one of the very important factors not to be overlooked. Almost everything, good or bad, enters our body and is then spread to vicinity of most stem cells by blood.
It can be - the food one eats
- the air one breathes
- the hormones/chemicals produced in our body, whether in response to stress or otherwise,
- whatever you touch/penetrates our skin.
These molecules in blood make the environment of the stem cells. The faster multiplying stem cells (hair and skin) are more noticeably affected.
That is why I say, one's hair gives a good indication of the body's epigenome.
And that is also the reason why prp works.
Before I finish a few words about prp.
Prp is great but it works because of the good blood composition (lots of growth factors). I see many people and doctors blindly doing prp without understanding that if the epigenome is unhealthy, prp is not going to help much. In some instances, it may actually deteriorate the situation.
Till we get to the next level of gene therapies, a combination approach (lifestyle + supplements + peptides) is better. Delivering all these at the correct location (intradermal for skin/hair) is important for maximum benefits.
Please let me know if you have any questions.
Regards,
Dr Capt Arvind Poswal