James Nesbitt, UK actor and star of "Cold Feet", "Murphy's Law" and "Jeckyll" has definitely had a FUE transplant. I saw him on "Top Gear" a couple of years back and he admitted he hated going bald. Recently, I've noticed his hairline has grown back, but thought tht maybe it was just a piece for a role. However, just saw him on quiz show "Never Mind the Buzzcocks" and his hair has definitely changed. Also, he's wearing it buzzed (grade 1 or 2) and there was no sign of a scar. It's definitely FUE.
Pre bad hair loss (late 90s)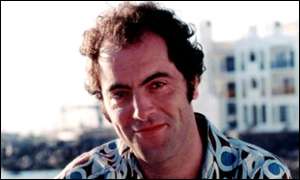 Recent shots
Couldn't find any images of his new hair, but these are the closest (although he's wearing the back and sides shorter, and is going for the "less is more" look). Definitely a new hairline, with no donor scarring. It looked a helluva lot better, although it wasn't high density, but at a buzz level it looked good (and thicker than it does in these pics).
(By the way - I know he's Irish, but I said UK so the US posters would know who I'm talking about).