Hair Transplant consultation by
Dr. Arvind Poswal in Mumbai from 9th to 14th Dec 2013 (Mon to Saturday) - Dr. A's Clinic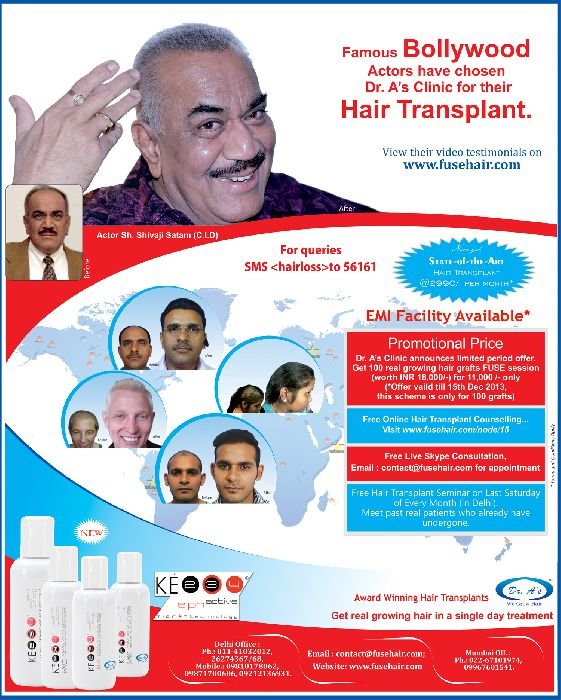 Get counselling (INR 1000/-) valid for 6 months from date of Consultation.
For appointment, contact Dr. A's Clinic at
Mumbai center ph. no. - 09967601514, (022)-67101974,
Delhi center ph. no. - 09810178062, 09871700606, 9212136931
Mumbai center address :
304 (third floor),
Maruti Business Park (Building no. 2),
Fun Republic Lane,(Near Yash Raj Studios)
Off Link Road, Andheri West, Mumbai- 400053
To know more about the free open house/seminar, sms 'hairloss' to 56161.

–
For more results, visit our patient result photogallery
Read our educational blogs
Frequently asked questions
How to schedule
Cost details