Hello and a happy 2008 to all our readers!
I present pictures of the New Delhi airport.
A familiarization tour has been the request of may of our overseas patients.
I shall walk you through with pictures and accompanying text.
Getting off the plane.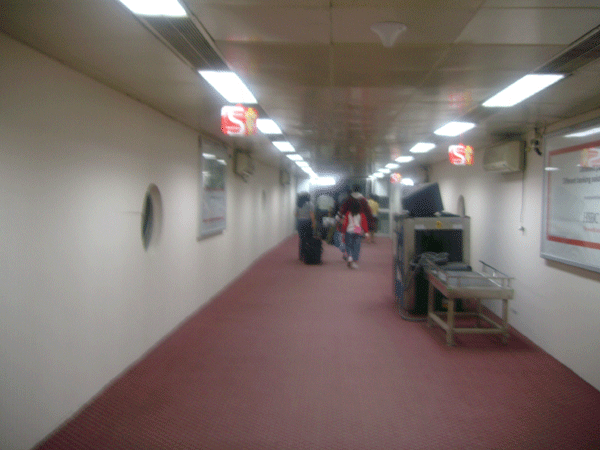 The Arrival at IGI Airport, New Delhi.

Going down the escalator to the Immigration counters.

The immigration clearance. The right side if you have a foriegn passport and the left if you are Indian passport holder.

After the immigration, you go right turn to the baggage claim.
The baggage claim.

Turn 90 degress and here are the Duty free shops.

Turn all the way round and you see the Green channel (Custom clearance area if you have nothing to declare).

Remember to collect all your luggage :).

Just beyond the custom clearance, on your left is the kiosk of Radio taxi.

In case, you wish to hire a taxi, the radio taxi is a tourist friendly option started sometime ago. You show the address to the fellow and he will allot a radio taxi to you for your destination.

The Exit door.

Here you turn right is you do not wish the Radio taxi, and wish to hire a taxi outside. Turn left if you have hired a Radio taxi.
This is also the place where, if someone is going to pick you up, (a relative or hotel staff), will be waiting.

At the exit gate, turn right and you see the Pre paid taxi booth. You can tell your destination and they tell the charges. Deposit the charges and they allot the taxi.

Its a good idea to either hire the Radio taxi or get the pre paid booth to allot a taxi to you, instead of trying to bargain with the taxi cab drivers directly.