Hasson & Wong - a Top 3 hair clinic worldwide according to HairSite patient result statistics.
This Canadian patient in his mid-20's from a province outside of British Colombia had a previous poorly executed FUE procedure in Pakistan. Two years removed from his disappointing results, further research and due diligence revealed he should turn to Dr. Wong for answers and a solution.
His goals were to create adequate density and coverage to all areas with emphasis on the frontal zone and crown. Fortunately he had good donor hair and a high degree of laxity and it was determined that to achieve his goals and maximize the result, FUT would be the preferred method of extraction. The impressive harvest of 5,783 grafts consisted of 1320 single hair grafts, 3198 doubles and 665 3-4 hair grafts. It is also noted that Dr. Wong removed some of the previous improperly placed grafts from the hairline at the same time.
The patient will return to have the remaining old hairline grafts removed which will greatly enhance the overall appearance of the newly constructed hairline. I may also add that for this type of outcome following an inferior procedure that has compromised the donor area as depicted in the pre-excision pics, a patient must have above average laxity and above average donor hair. These photos were sent in by the patient 7.5 months after his procedure.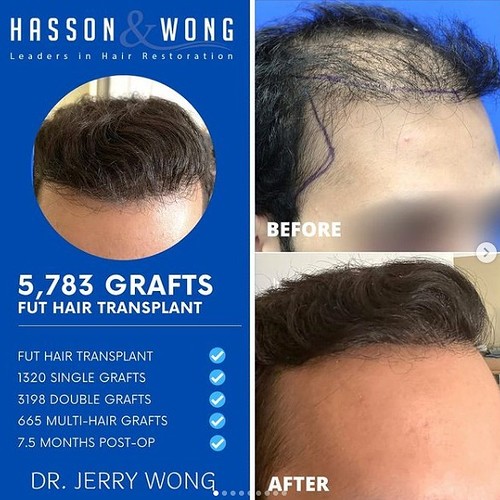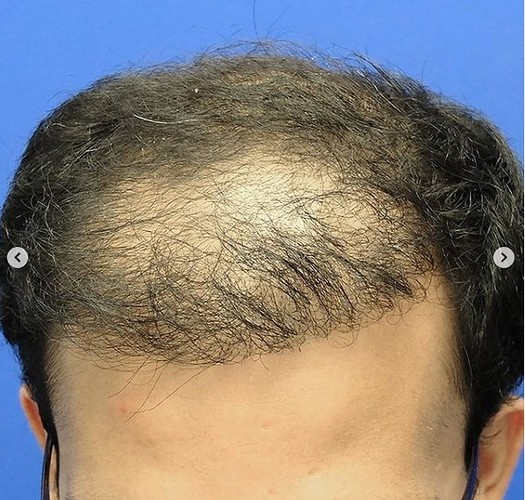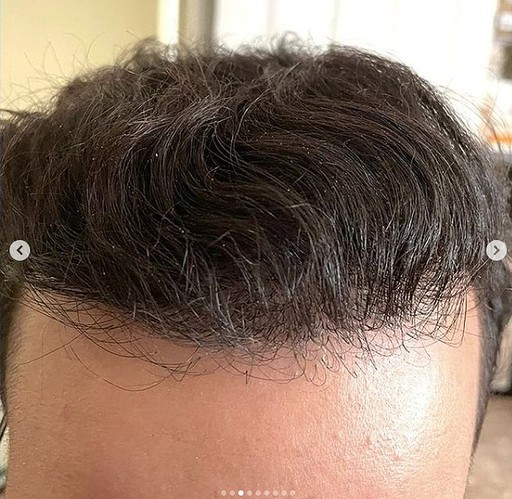 Hasson and Wong is a Top 3 Hair Clinics of all time according to our patient result statistics. To learn more or to see more results, visit www.hassonandwong.com or email info@hassonandwong.com