This 42 year old patient had 10 hair transplants and a scalp reduction between the years of 1988 and 2003.
His result was unnatural and not dense as the patient was hoping, Dr. Ozgur and his team managed to extract 1700 grafts via F.u.e.
and 300 grafts through B.H.T. of the chest area.
All the follicular units were inserted on the mid scalp area and hairline to soften his previous work. Dr. Ozgur performed surgery on a 44 square centimeter area with a density of 45-50 grafts per cm2. The punchs used are 0.6, 0.7 and 0.8 mm
The result shown is 10 months after the procedure.
BEFORE AND GRAFT PLACEMENT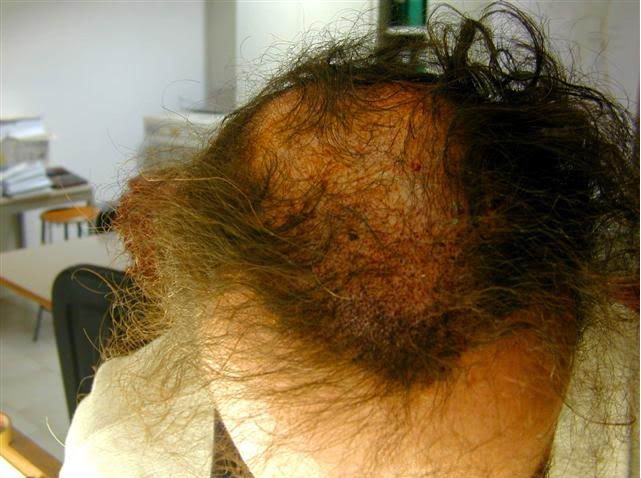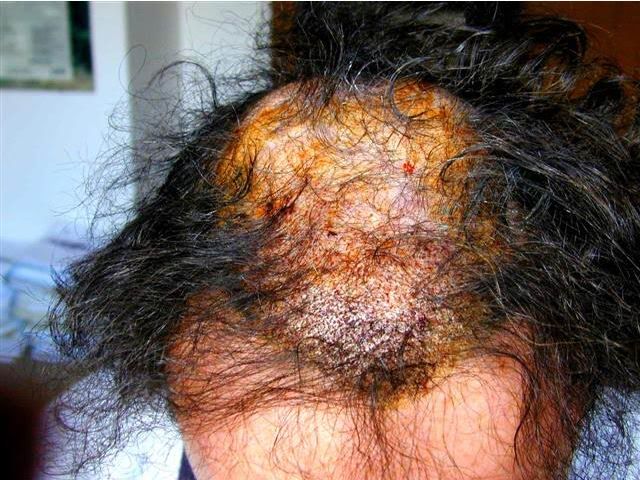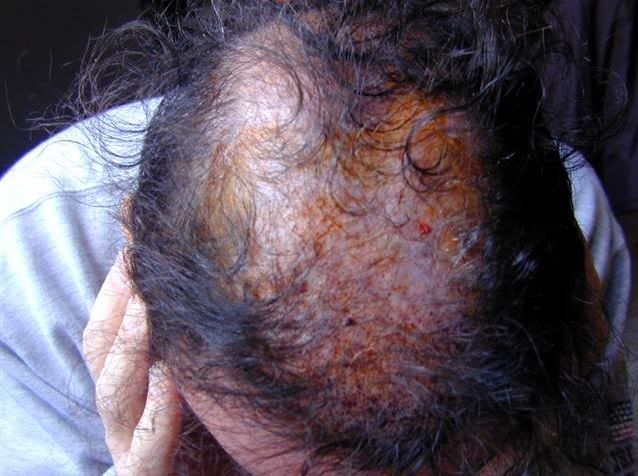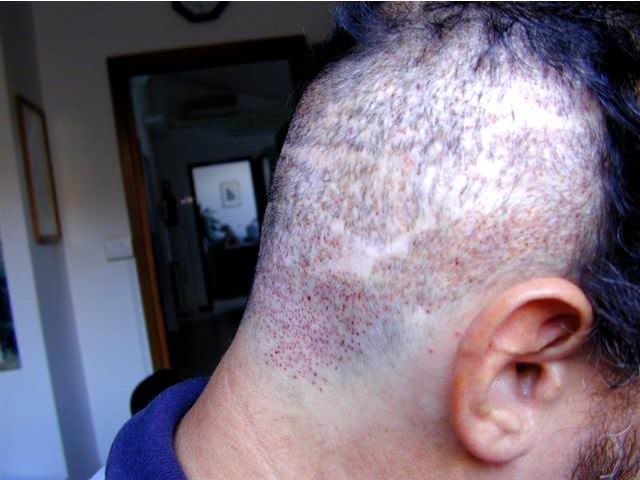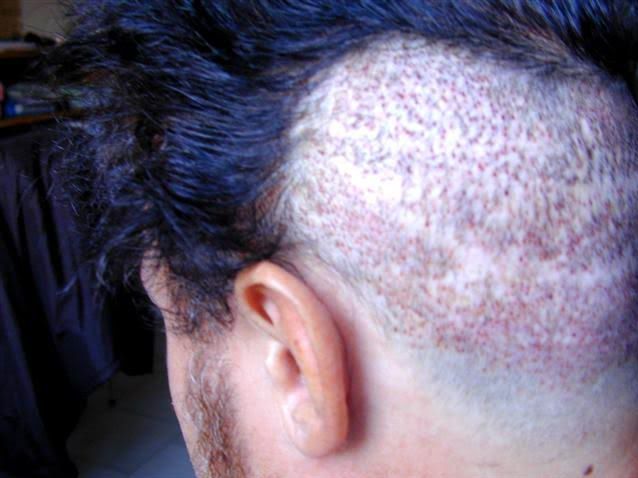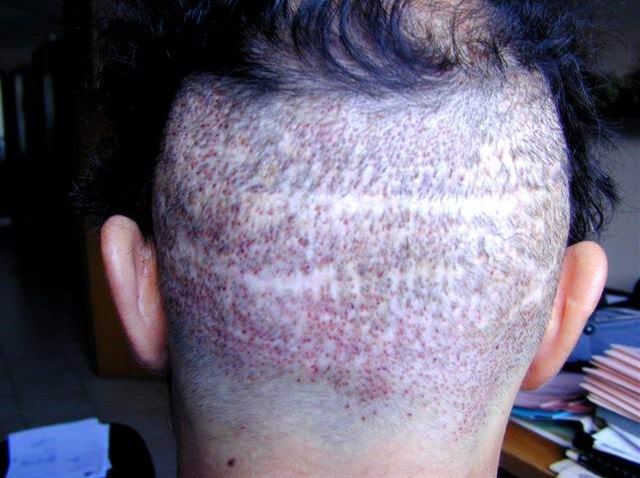 CHEST EXTRACTION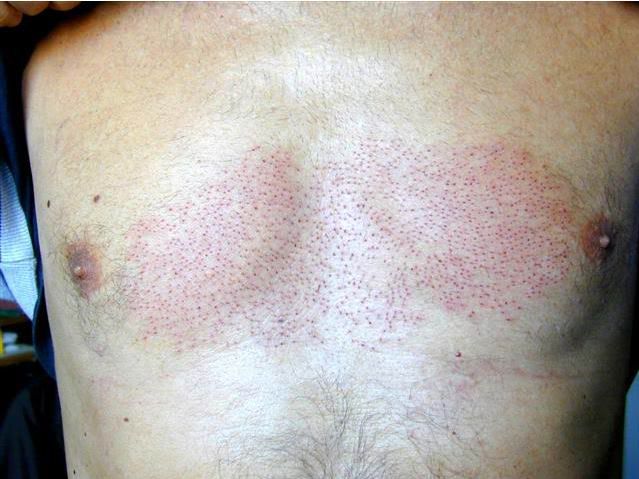 10 MONTHS AFTER- WET HAIRS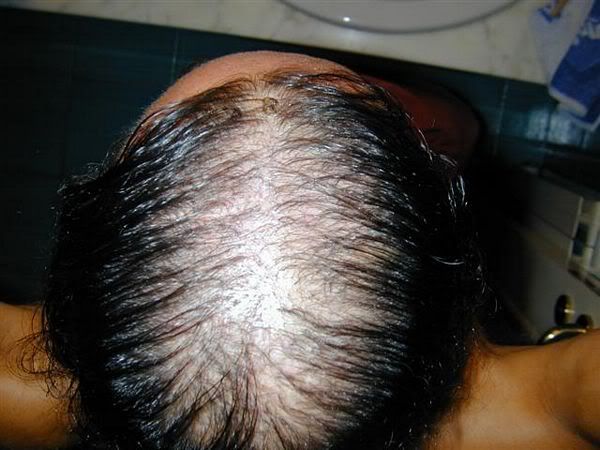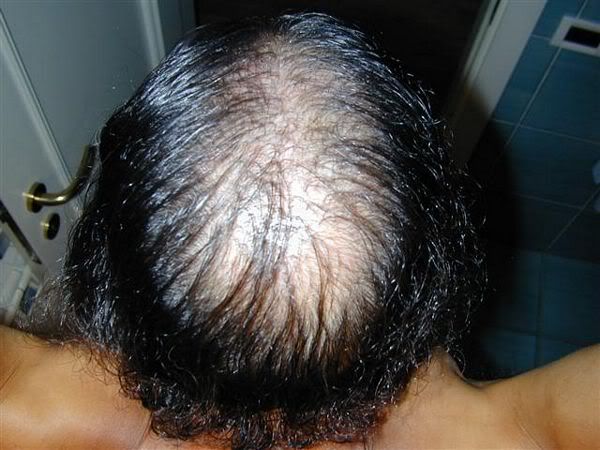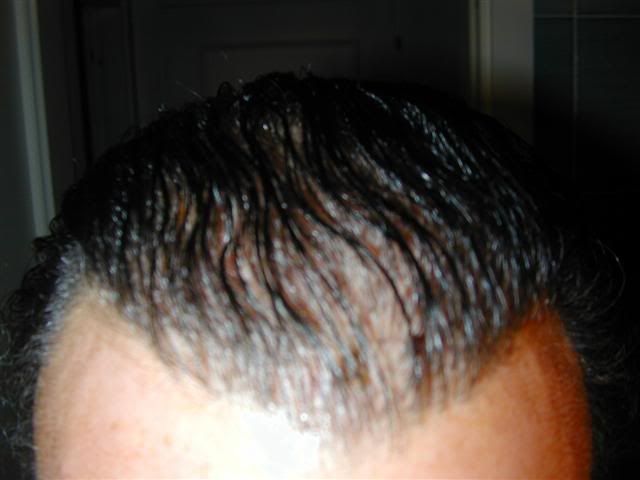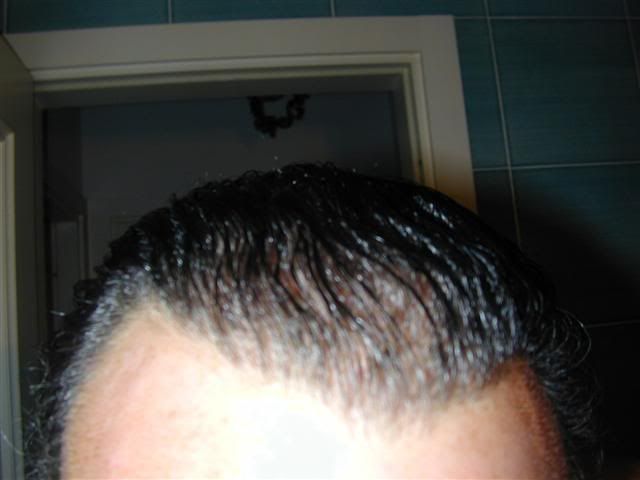 10 MONTHS AFTER- DRY HAIRS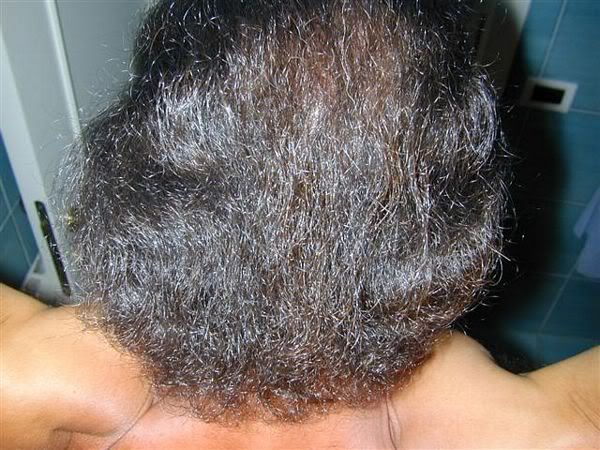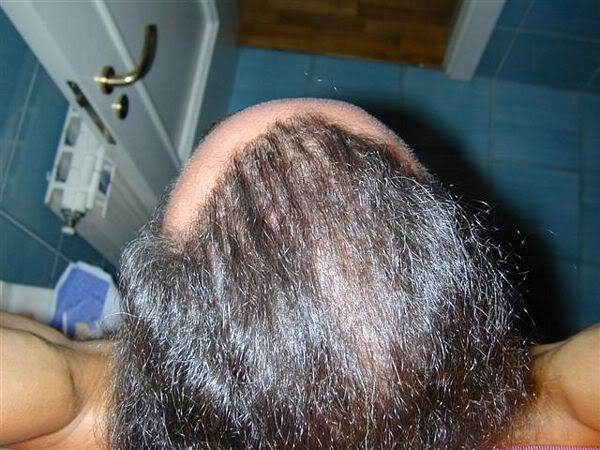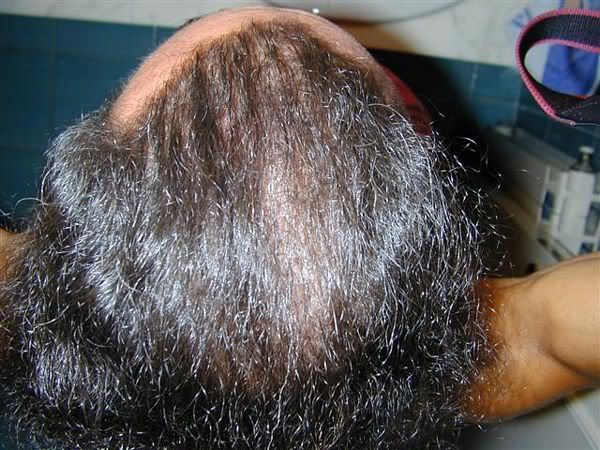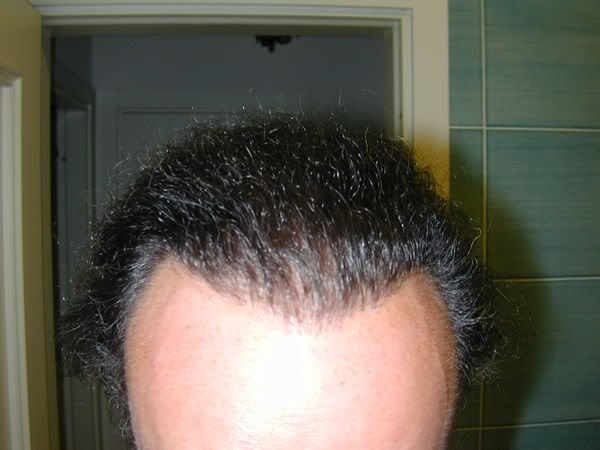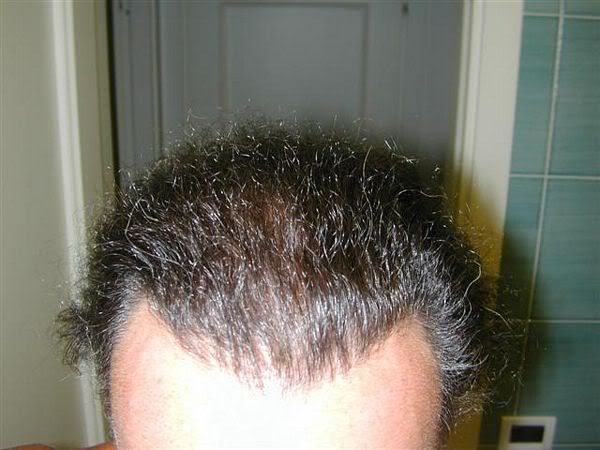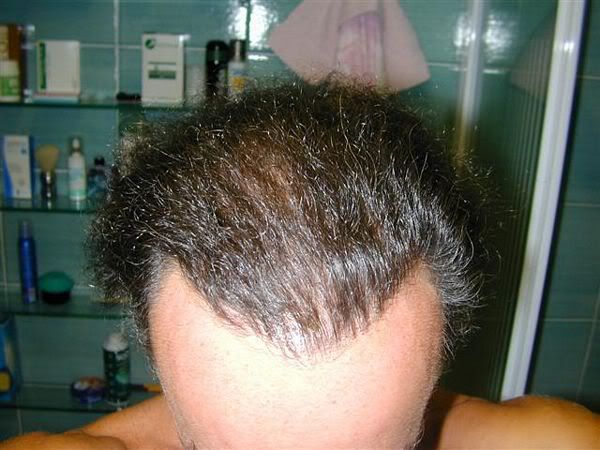 EXTRACTION AREA -10 MONTHS AFTER