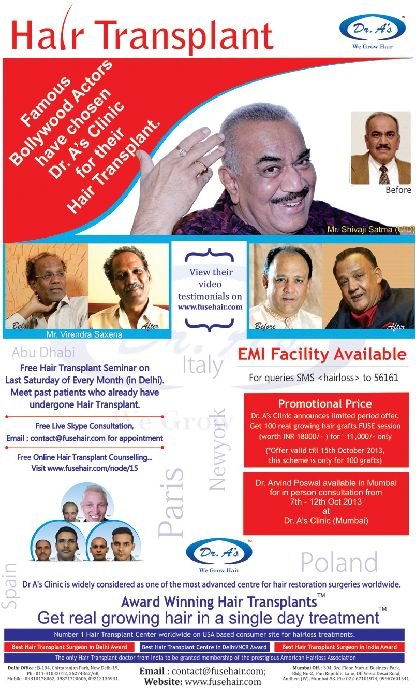 For results, visit our patient result photogallery
Read our educational blogs
Dr. A's Clinic provides cutting edge hair restoration techniques including FUSE/fue and Body hairtransplants.
Many of the latest advances, including the use of the expanding needle concept in fue and the use of facial hair as additional donor resource have been pioneered and freely shared by us with doctors worldwide.
The clinic, its patients as well as live hair restoration surgeries have been shown a number of times on the nationwide TV news programmes.
We look forward to be able to help you.