Dear readers,
Following is a patient update.
He visited us in early 2023.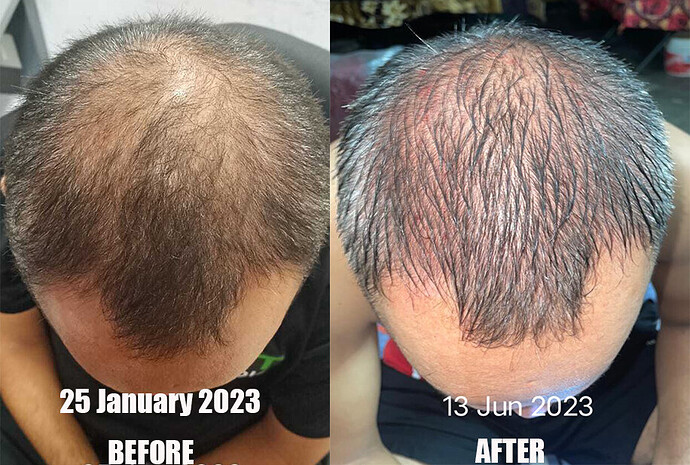 Prior to his hair transplant in frontal areas, he started Gene therapy for hairloss including the following:
Hair Care process to improve lifestyle/Epigenome,
Dermaroller (once a week) with pin point bleeding,
Daily application of Resveratrol-Grapeseed serum.
The patient has NOT used Finasteride/Propecia or Minoxidil.
He is very happy with the progress and the health of his hair.
My advise to all hairloss sufferers is to start such healthy, safe measures.
Regards,
Dr A