I have added 5 month pictures since the second procedure with Dr. Umar:
http://rbcdsu.blogspot.com/2008_02_17_archive.html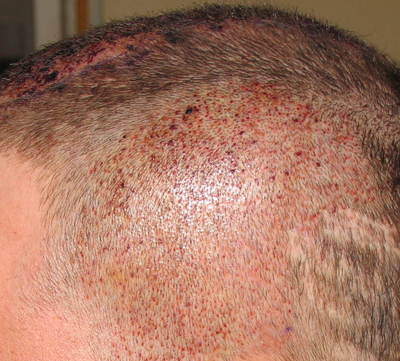 Donor area after procedure February 2007. The other scalp donor areas consisted of the other side and back of the head. I didn't take photos of those areas, but they looked the same as this side of the head. You can see the scars from the old style punch grafts, but they are not visible when the hair is grown out.
Receipient area after first surgery in February of 2007.