Dr Keser and the Derma-Plast Clinic present a new case. 1400 total fu. Photos at 5 months.
About 500 uf were used in the right temple since it was the most weak (it can be seen in the photo of the first 500 grafts). On the other central line 500 fu to raise the left temple. The rest of the left temple used around 325-350 FUs intended to strengthen the central triangle.
% 19 of grafts of 1 hair
% 21 of multiple grafts
% 60 of double grafts
Graft density from 65-70 graft (individual) per square cm2 depending on the zone.
BEFORE THE OPERATION
SURGERY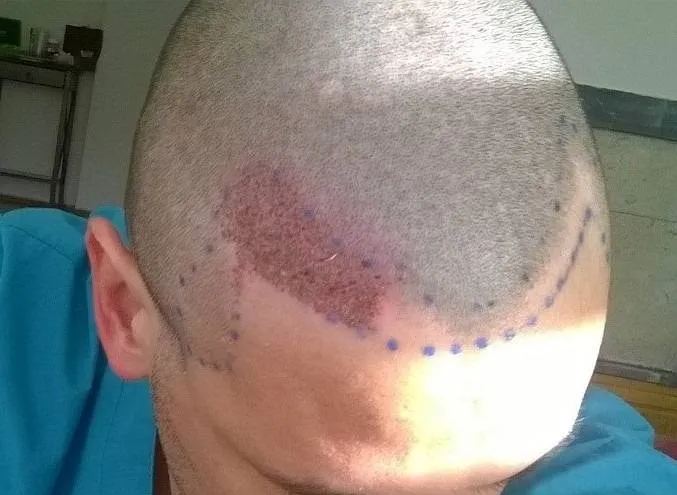 5 DAYS
10 DAYS
5 MONTHS