Dr. Hasson FUE hair transplant.
Case ID 1950
Norwood 2 patient.
18 months post op
1310 grafts FUE
This patient is in his early 30s and is bothered by initial signs of receding hairlines. FUE technique can be particularly useful for patients with small recession and minimal balding.
You can see from the photos how the temporal angles are perfectly done artistically by Dr. Hasson, much like what this patient was born with.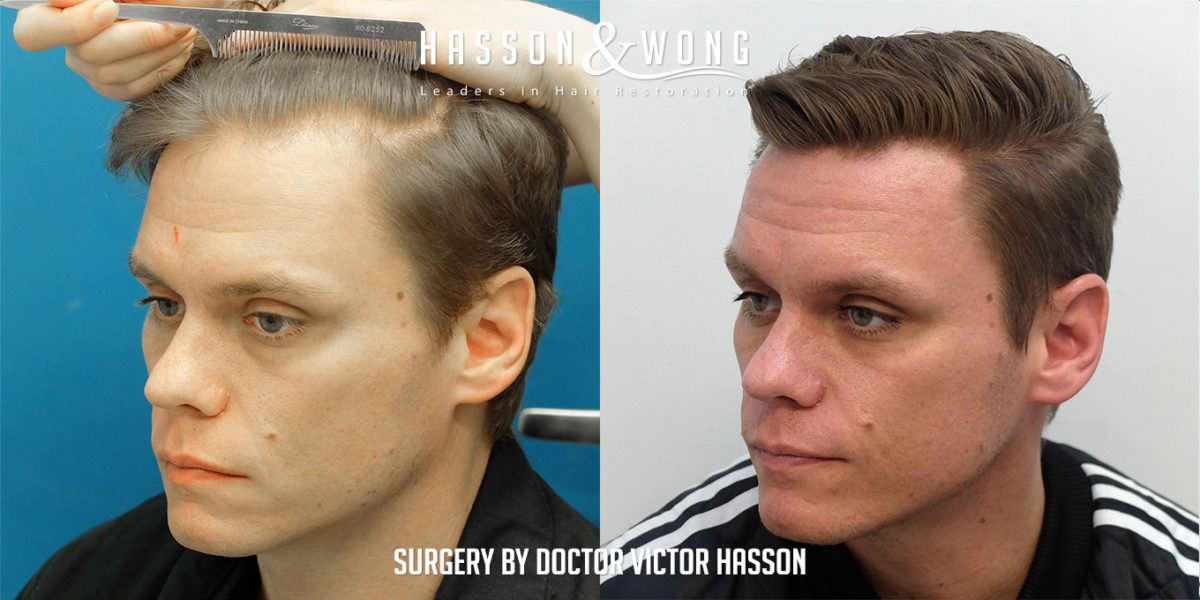 Dr. Hasson is the co-founder of the world famous Hasson & Wong hair clinic in Vancouver, Canada.
To learn more about Hasson & Wong or to arrange a free consultation, call 1–800–859–2266 or (604) 739-4247 or email info@hassonandwong.com