A rare opportunity to meet Dr. John P. Cole in person for a private and personal evaluation. FREE, no cost, no fee, no obligation. Nothing but honest and informative advice about hair loss and hair restoration from a top ranked hair transplant surgeon on HairSite.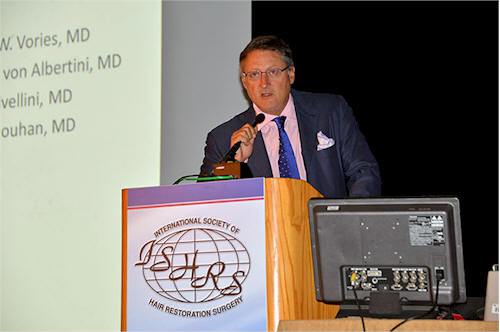 Dr. Cole at ISHRS Conference

For Men & Women with Hair Loss and Thinning Hair

Place & Date

Washington DC - Aug 12, 2017 - Saturday
Boston, MA - Aug 19, 2017 - Saturday
Dr. Cole has been a sponsoring physician on HairSite for over 10 years with 14+ years of uninterrupted patient result records in our community. His clinic is presently the #1 clinic in the world for Platelet Rich Plasma (PRP) hair treatment and Top 2 in the US for FUE hair transplants*.
During the free in-person consultation, Dr. Cole will evaluate your condition and discuss with you the latest in cell based hair treatments such as Acell, WNT pathway signal activator and Platelet Rich Plasma (PRP) hair therapy. You can also ask Dr. Cole any questions you have about FUE and BHT hair transplants.
This is a ONE DAY only event for DC and Boston. Absolutely FREE. If interested, call 1-800-368-HAIR (4247) or email patientservices@forhair.com to register. First come first serve.

Recent Hair Restoration Results from Dr. Cole's Clinic

click image for treatment details

click image for treatment details

click image for treatment details

click image for treatment details
For those who are unable to meet Dr. Cole in DC or Boston, you are welcome to contact Dr. Cole's clinic at https://www.forhair.com/contact-us/ to schedule a free consultation via telephone, skype or email.
---
*ranking determined based on number of successful patient results published in HairSite's forum community.