Dr. Chris Bisanga BHR Clinic
Technique FUE
Grafts 1900
Here we have a case Dr. B treated last year and is now 12 months post op. He wanted to rebuild his hair line, not too aggressively and remove the high temple points and lateral slightly. The temples were reconstructed as was the immediate frontal line with very slight "touch up" work on the laterals; Dr. Bisanga used approximately 1900 grafts to achieve this result… hair per FU count to follow.
All pictures were taken by the patient, Pre op, 4 Days Post & 12 Months Pictures with wet/gelled hair… hairs per FU to follow.
BEFORE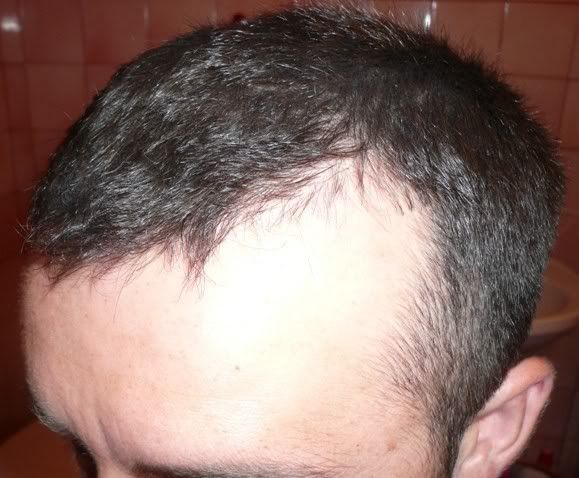 4 DAYS POST OP PLACEMENT HEALING
12 MONTHS POST OP