Patient Age: 31 years

Medications: Propecia in the past. Not currently.

Donor area density: 70 FUs/cm2

Type of hair: Medium thickness

Technique: FUE

FUs: 1,397

Previous operations: Yes, at prior clinic by way of "strip" of approx 1500 FUs in the hair line.

Result showing 0 - 8 Months progression.

Number of hairs per graft:-
1 hairs: 309
2 hairs: 614
3 hairs: 410
4 hairs: 64
The patient had a previous operation a few years ago at a prior clinic to rebuild the hair line, but the result was not as hoped.
Patient therefore opted for a FUE Procedure with BHR to repair the hair line and add density.
Grafts were also placed into the linear scar as the patient wanted to wear his hair short.
Pre-Surgery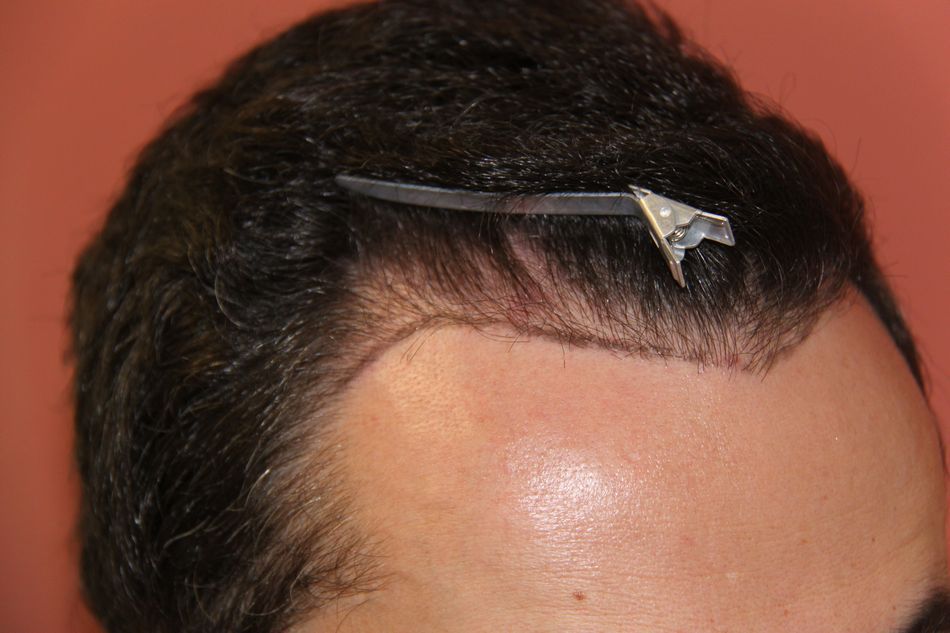 Post-Operation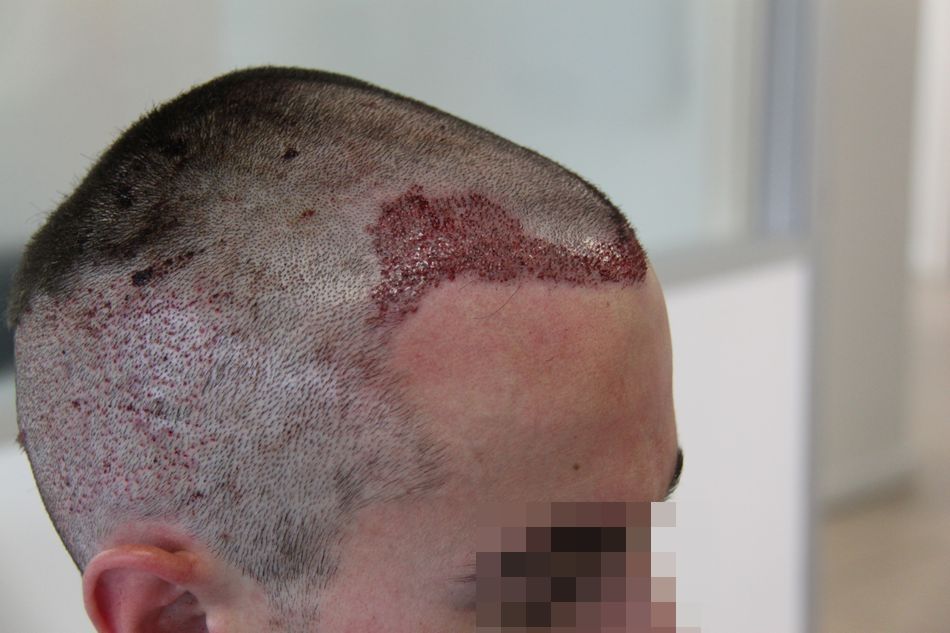 Donor Site & Linear Scar Repair
Photos below provided by patient at the early stages of 8 months post-op and shaved, with more thickening of the hair to come.
Linear Scar