2977 grafts on a 29 year old Patient.
Results seen after 8 months of the procedure.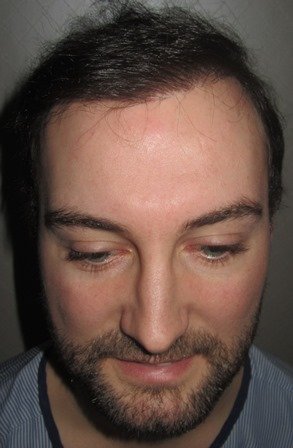 [quote][postedby]Originally Posted by bugler[/postedby]
Extremely terrible pics.[/quote]
Hi Bugler,
Pretty harsh comment:)
Please note that after our Patients get their HT procedure done in our Chandigarh-India, Clinic, they do not come back for follow up visits. We rely on our Patient's to provide us the "after" pictures. Obviously, we do not want to be too picky. I hope that makes sense.
Thank you.
Do people really travel that far for hair transplants?
Hi Chris,
Yes, they do. When world class HT Surgeons offer HT solutions at a fraction of the price (comparing to North America, Europe, Australia etc.), it makes sense to travel. Dr. Bhatti is booked solid till middle of June 2014 and 90% of his patients come from outside of India.
When our Patients factor in the travel costs (really not expensive to travel to India), they still end up saving possibly tens of thousands of dollars while getting their HT done by one of the top HT Surgeons in the world.
Thank you.