Guys, I was scrolling down through my 11 month update thread last night on my laptop to see if there were any additional posts. I was going through the pictures when my 7 year old daughter (one of the joys of my life) came and sat next to me. She saw the most recent picture and asked if that was me. I said "yes" and then scrolled up to the very first before picture and asked her if that was me and she said "no, that person doesn't have as much hair as you". She said the same thing for the second picture.
Besides making me feel pretty good, it points out that even a 7 year old can see the difference.
BEFORE Any body hair December 2005. That is a lot of scalp to cover.
Can you say NW6, knew you could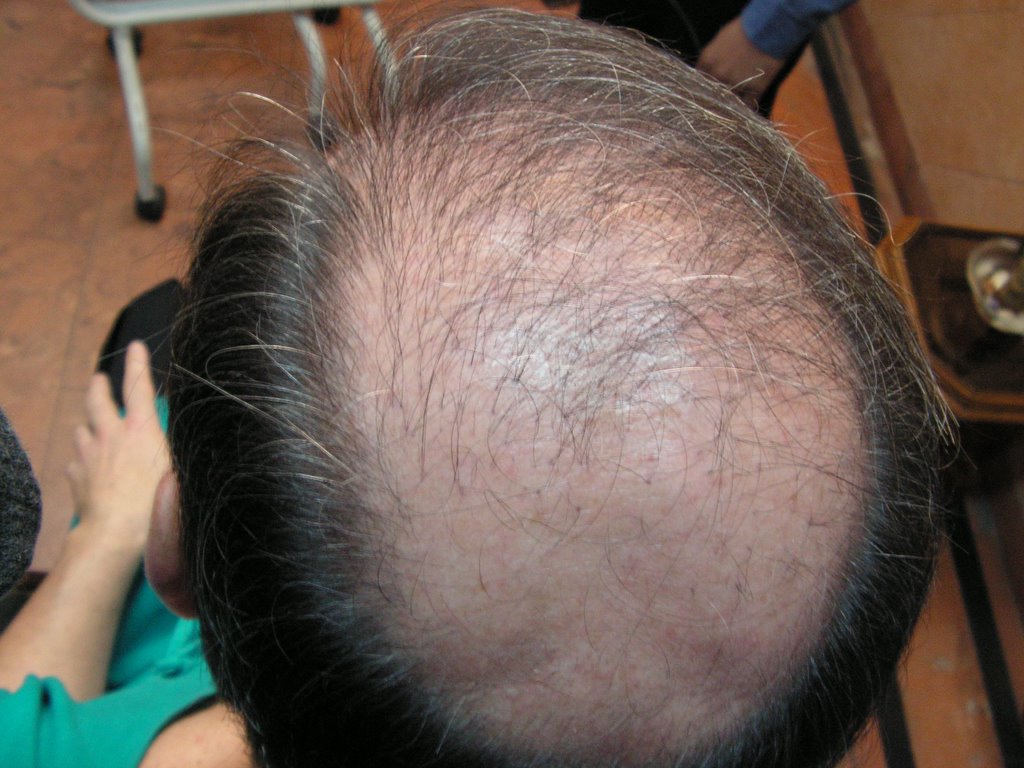 11 months after 1st session (November 2006)
11 months after 2nd session (November 2007), Hair is thin, but much progress has been made and looks very natural (in other words, not like a
transplant). Before naysayers jump in, take a look at original before picture.