Hello brothers,
I can't believe it's been four years since my 1031 leg hair graft hairline repair/re-shape with Dr. Umar.
Five years since my initial successful BHT test!
I must say with all humility, that I never expected this great a result. I was simply hoping to diffuse my 1990s HT hairline a bit using a small number of grafts just to see what was possible at the time when BHT was new.
This result has far exceeded my expectations on every level.
I can officially say I am not concerned about my hairline anymore whatsoever.
Attached are some pics outside in the Cali sun that show how the leg hair grafts are growing as strong now as when they first grew in.
Check out the "root" of the BHT grafts. One can see how perfectly these grafts are growing out of my head with no pitting, ridging, or "root effect", etc.
My head hair grafts form the 1990s aren't nearly as seamless.
Anyone sporting a "pluggy" HT hairline should research this solution, imo.
It was cost effective, accomplished in one day and reasonably priced.
Thanks a million, Doc!
I am one happy camper.
My only concern is maintaining my current state of happiness.
It's been a long HT road but well worth it.
Before (2005):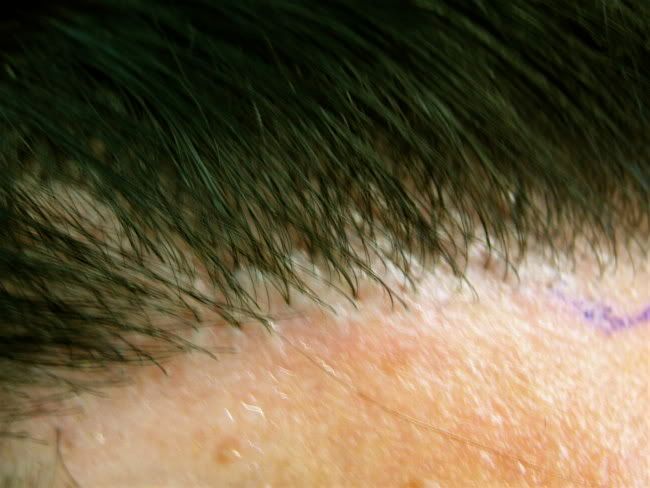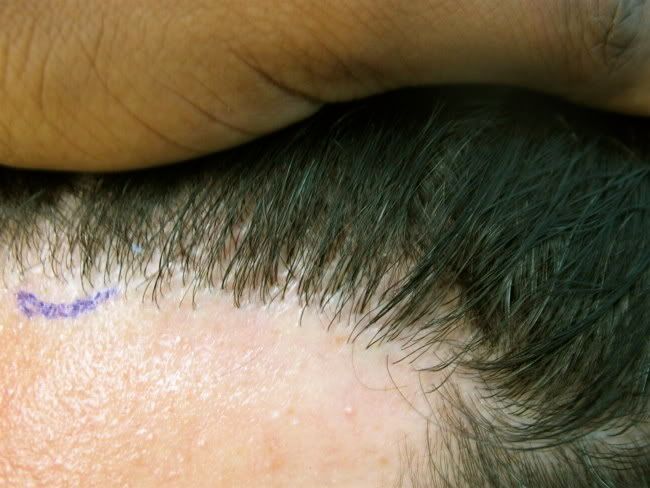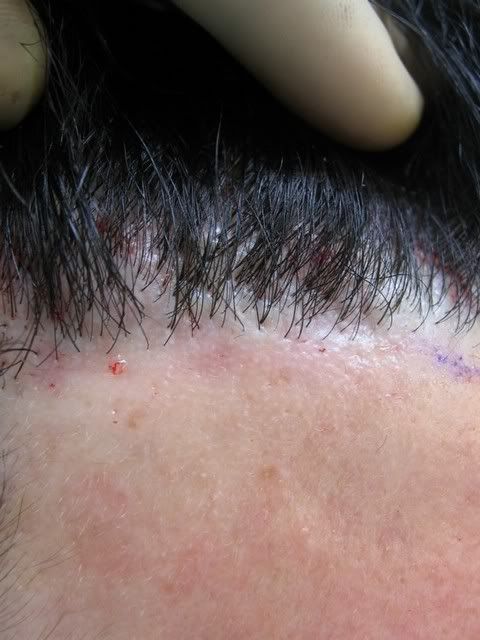 Day 1: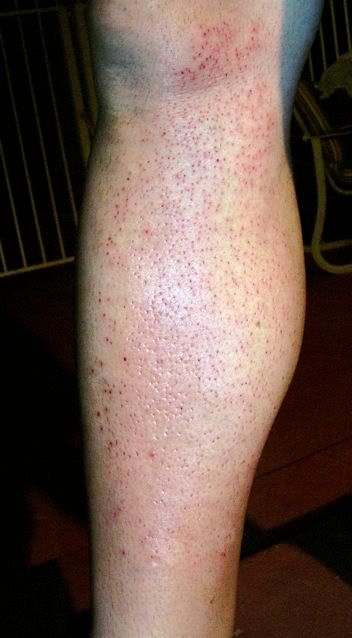 Day 12:

After (4/2010):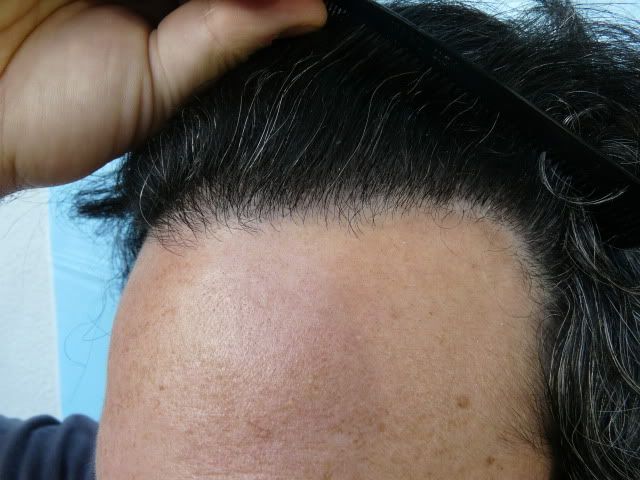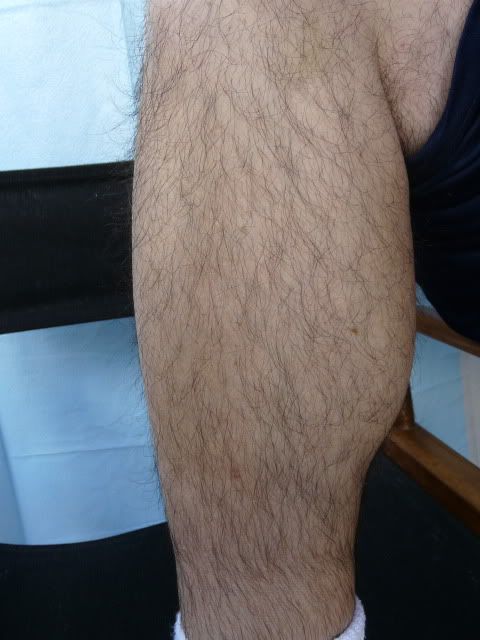 HairPeace.
: D
P.S. Please see the video in my signature for more information about my repair case.