Dear forum readers,
I think the following case is one that will be of interest to readers and physicians alike.
He is a NW 6, who underwent strip, FUE and BHT at some other clinic before coming to us.
The patient had a 3000 strip grafts, followed by an indeterminate number of FUE and BH grafts by the previous practitioners. The patient doesnt accurately remember the number of grafts taken by FUE and BHT but he feels his scalp resources have been exhausted already.
He has currently decided to go for BHT with our clinic.
At present he wishes to utilise the most robust 2000 grafts to fill up the frontal areas and to close the temple angles.
Some pictures before start of HT with us.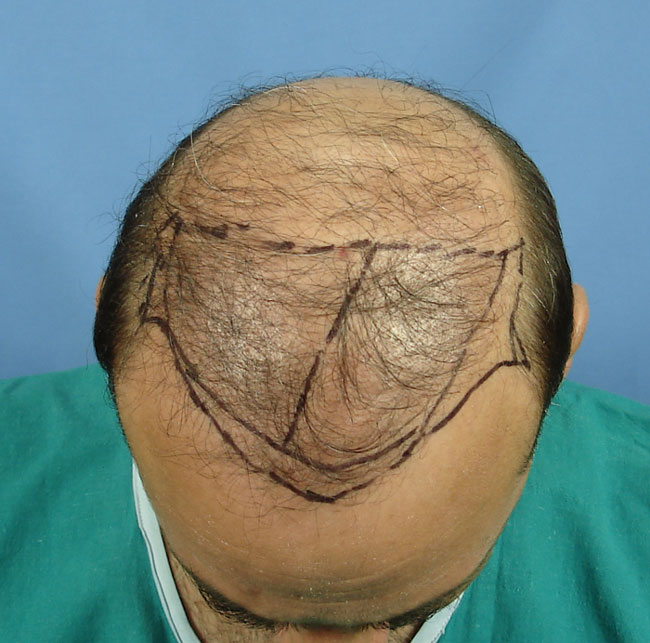 Regards,
Dr. A