It has been one month since my surgery with Dr. Arvind. I went for 4500 FUHT, but I think the actual number of grafts was 4610. Everyone at Dr. A's clinic was very warm and helpful. They answered all of my questions and made me feel very at ease. I have some photos to update you on my progress.
These are the Pre-op photos:

I didn't feel any pain during the procedure. They even used a mirror and my camcorder so I could checkout what they were doing.

These pictures were taken immediately post op:

These pictures are 9 days post-op. Stitches are still in: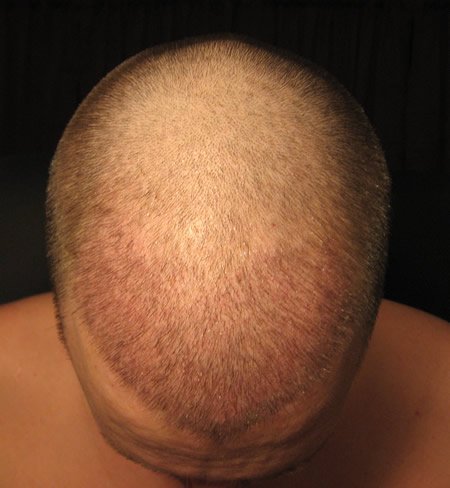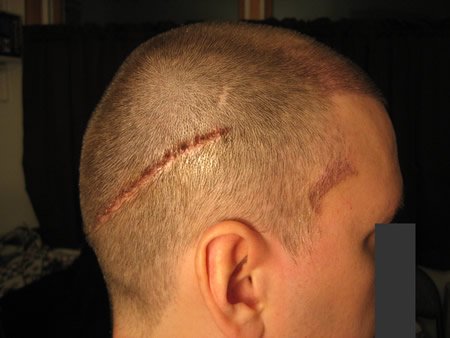 It has been one month since my surgery. Most of the transplanted hair has shed (which is normal). I have begun "the doldrums" period, while I wait for the new hair to sprout. I have been keeping my hair short so I can apply Huridoid cream and scar gel to the donor scar. The recipient area is still pink which I find annoying. I had expected it to fade by now. The most worrisome part now is the shock loss around the donar scar. I have lost about a 1/4 inch (1/2 cm) of hair just below the incision scar. I am really hoping that hair will grow back. Even if my scar looks thin, a big line of no hair will make it impossible to keep a short hair style. What do you guys think? Have any of you experienced a bit of shock loss near the donor scar? Did that hair come back?

I will post another update as soon as something starts to grow. If you want to see high resolution versions of the pictures above, or see more detail of my progress, I've been keeping a photo journal here:
Hair Project's Photo journal
Take a look at my photos and let me know what you think of my progress. I am anxious to hear your opinions.