Our Patient had a previous strip procedure; the remit was to repair his hair line and close temple points, use FUE to remove some plugs on the hair line and revise the strip scar with FUE.
Dr Bisanga slightly lowered the apex to create the correct angle to close the temples, this required 48 old plug grafts to be removed in and on the hair line; in his old strip scar approx. 170 grafts were placed
The hair count per FU was
690 single hair,
1053 Two hair,
653 Three hair &
400 Four Hair.
Pictures show pre op and design, old graft removal, placement and then progressive growth up to 8 months with wet pictures.
PRE OP, DESIGN & POST OP PLACEMENT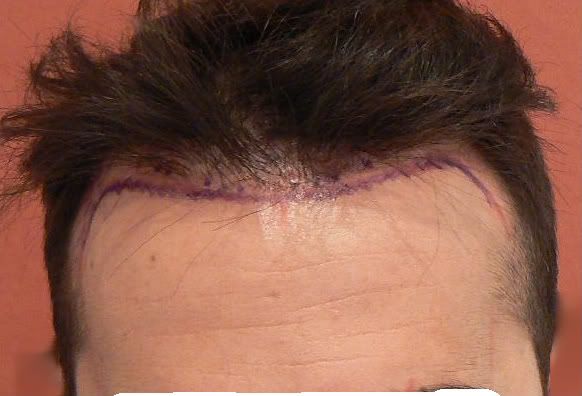 TWO MONTHS POST OP
FOUR MONTHS POST OP
FIVE MONTHS FUE INTO OLD STRIP SCAR
8 MONTHS POST OP WET PICTURES & 0-8 COMPARISONS