Dear forum viewers,
Here is a class V patient who came to our IHTI in 05' to restore his frontal scalp and crown area. This patient naturally has salt-n-pepper hair with a medium coarse thickness which generally allows for a fuller overall appearance. Approximately 2700 grafts were placed over two sessions from 05' and 06'. The crown was treated by Dr. Cole with 700 grafts and 2000 grafts to the front. In 2007, this patient began utilizing Propecia for the first time to help maintain native hair on his crown.
The most current photos were with sunlight exposure and the original pre-op as well versus the pre-ops taken indoor at our clinic.
The patient had significant improvement at just 6 months post-op and his results are more ideal at 27 months.
Pre-op and 6 month progress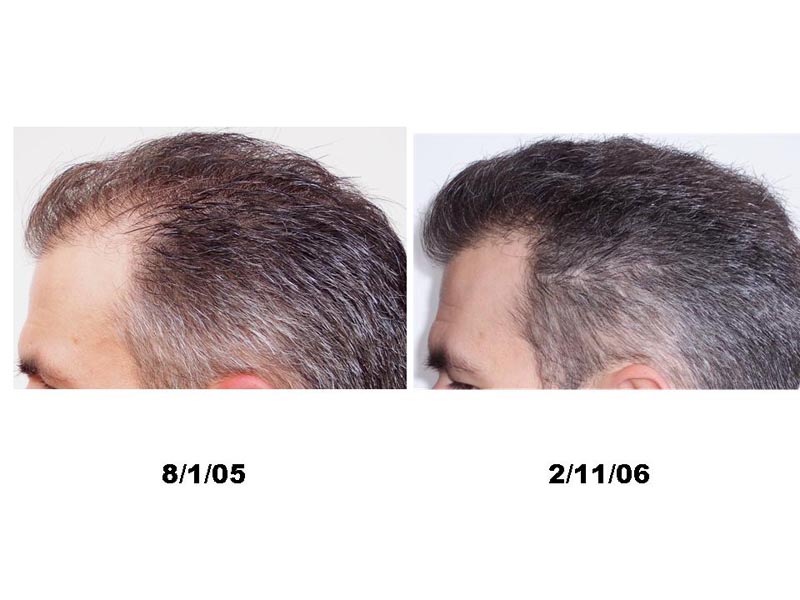 Pre-op & 6 month progress

Pre-op & 6 month progress

27 month progress

Immediate post-op 1

Pre-op and 27 month progress

Tel: 1 678 566 1011
Toll free: 800 368 4247
My advice is not medical advice