Hello Everyone,
Many have followed my case all the way back since 2007 when I had my first procedure with Alvi Armani. It's been a long and amazing journey with the clinic in restoring my entire head of hair at a very full density front to back. 8 years…
This month I had a small procedure with Dr. Baubac in our Beverly Hills Clinic to add some density in zone 4 and on my left side of 1,500 grafts FUE.
I am now age 39 and am quite confident in saying that ALL of the hair on top of my head is now transplanted, and it looks amazing.
This latest procedure of 1,500 grafts puts me at 13,500 grafts total (over 8 years)
4,000 grafts strip
9,500 grafts FUE
Here are some photos of me a week or so out from the session. When I see my existing transplanted hair growing out at this stage it absolutely stuns me to see how natural it all looks. The way it comes out of the scalp, the density… Even with my hair this short, I truly look like a guy with a full head of hair who just decides to shave down his head. In reality…I really should not have any hair on top of my head! Thankfully Alvi Armani changed that.
Every patient who has seen me at the clinic this past week as my hair grows out from the procedure says they would never guess that I have ever had a hair restoration, or that all of the hair on top of my head is transplanted. It truly looks awesome!
I cannot thank the Alvi Armani Clinic and Dr. Baubac enough. I marvel at the way we as a clinic continue to push and advance the science, and even to this day I am still amazed at the results we achieve, even when the result is on my own head…
It really goes to show you what a top clinic can do for someone. 13,500 grafts… I would have never thought when I started this journey!!!
The photos below show my 12,000 previous grafts transplanted at Alvi Armani all growing out, and you can see where the new 1,500 grafts where implanted by Dr. Baubac this past week. Keep in mind everything you see has been transplanted.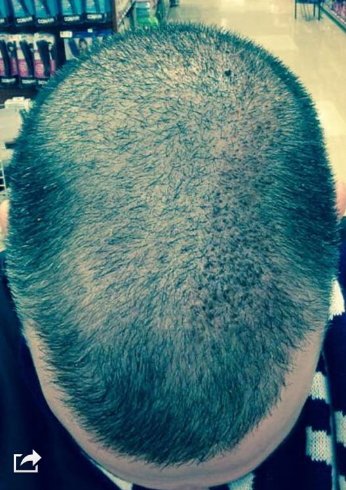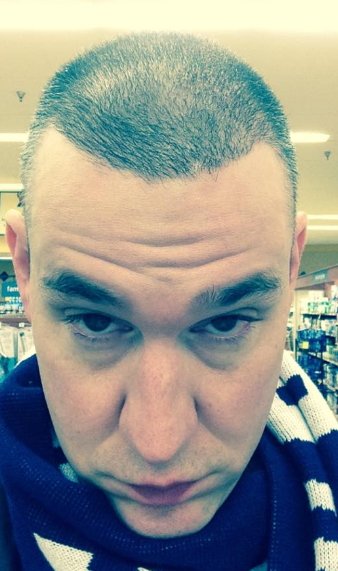 I truly am a happy man, and wanted to share my update. After all, how often do you get to see a guy who's had 13,500 grafts with his head shaved down!
I will update you in the spring and over the summer with my grown out result. The density truly takes off and gets super thick once things start growing out!