Zion had flap surgery 15 years ago when he was about 26 years of age. The first flap was meant to cover from one side across his hairline to the other side, but was too short. Within the first week part of the flap died and turned necrosis, he went back to the doctor who took another flap from the other side to repair, this also partly died and now he has been left since then with a unnatural hairline and a necrosis scar along his hair line as well as two large scars running down the sides of his scalp.
The plan with Zion is long term, so this will be updated over the months and over his next procedures. Initial plan is to thin the flaps of the high density of hair, to diffuse the area and remove such a regimented looking hair line. The grafts were removed with a FUE punch and distributed into the scarring in the donor caused by the flap removal. Beard hair FUE was also removed and placed in to the flap scarring in his donor, slightly lower density placed into the scar to encourage the best yield possible.
Generally Zion's scalp donor is quite low follicular unit density, with a higher number of smaller hair groups and some miniaturisation,so the plan is to leave his scalp donor alone if at all possible. This is just the initial steps of the repair, a mixture of the FUE from the flap and beard hair totalling 664 grafts were removed and placed into the scars.
The next steps will be to thin out the flap density further and use more beard hair to increase the density in the scars, thin out the flaps further, design a new hair line to join up the area left by the necrosis and then work behind the hair line with low density to give the "illusion" of gradient density loss over the frontal third.
Here we have post op pictures showing the extent of the damage the flap has caused, the necrosis on the hair line caused by the first flap not taking and the scarring in the donor. The post operational pictures go up to the first 14 days healing, grafts into scar, beard hair FUE healing and FUE removal of the follicular units from the flaps in the hair line. UPDATES TO FOLLOW…
PRE OP/RESULTS OF 2 FLAP SURGERIES IN THE PAST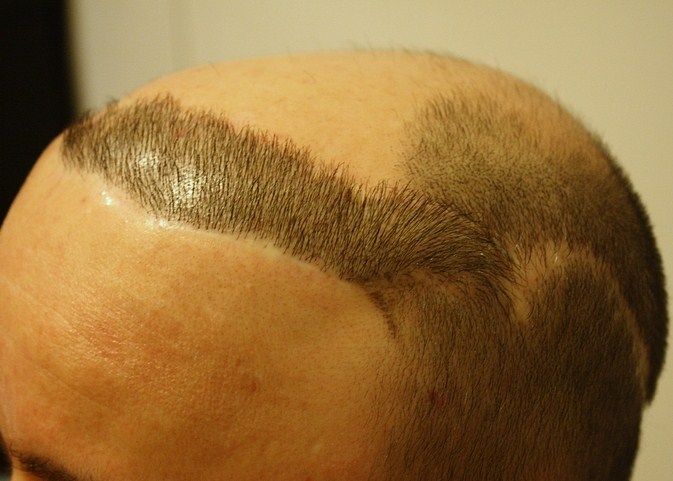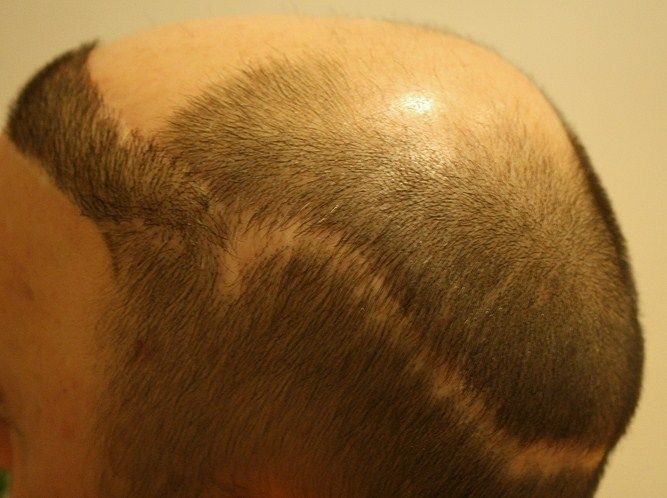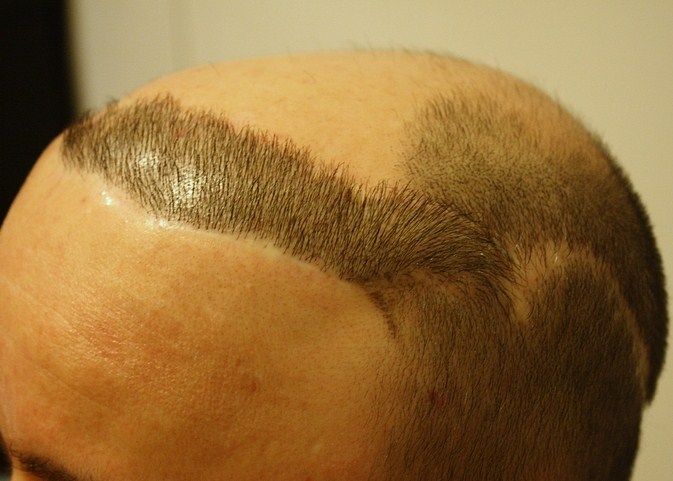 POST OP 664 FUE FROM THE FLAPS AND BEARD, PLACED INTO THE DONOR SCARRING
BEARD HAIR FUE EXTRACTION FROM CHIN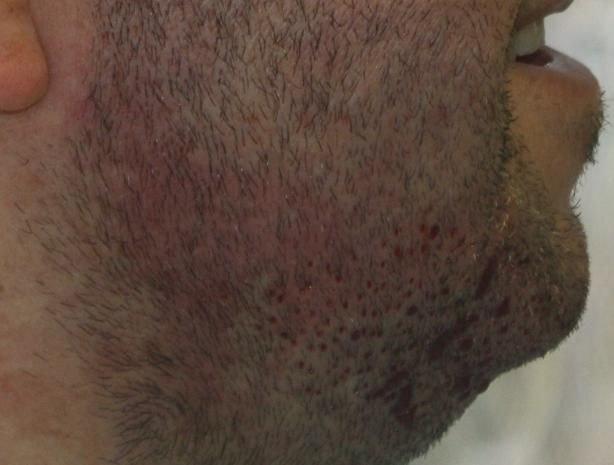 FLAP FUE EXTRACTION OF FOLLICULAR UNITS
GRAFTS BACK INTO THE DONOR SCARRING
5 DAYS POST OP HEALING
BEARD HAIR FUE EXTRACTION
GRAFTS INTO THE DONOR SCARS HEALING
FUE REMOVAL OF GRAFTS IN THE FLAP
14 DAYS POST OP HEALING
FUE GRAFT REMOVAL FROM BEARD
GRAFTS INTO THE DONOR SCARS
FLAP GRAFT HEALING AFTER FUE GRAFT REMOVAL