This is a screenshot that explains a lot. This … doctors asking for technicians will spell the doom for the art of hair transplants.
Its strange that the doctors do not realize that such roaming techs will plant roots and go.
But issues like non-growth, ugly scars, etc. will be a problem that will plague the doctor and his patient alike.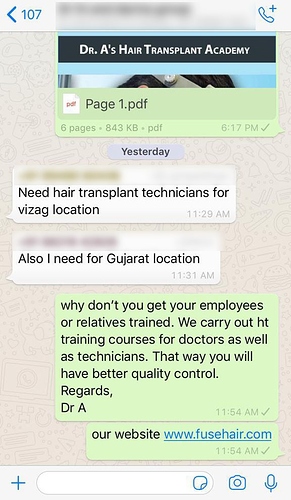 Please let me know if you have any inputs on how to improve the situation.
This scenario is common in USA, Europe, Asia, Australia. It is not exclusive to any one country.
Regards,
Dr. A