The Most Toxic Soaps and Shampoos Well Worth Avoiding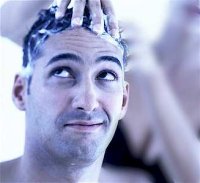 * 99.6 percent of the products contain one or more ingredients that have never been safety tested by the CIR. (CIR, a panel run and funded by the cosmetic industry, is supposed to "thoroughly review and assess the safety of ingredients used in cosmetics.")
* One of every 120 products contains ingredients classified as known or probable human carcinogens by the government.
* One-third of all products contain one or more ingredients classified as possible human carcinogens.
Five Most Toxic Shampoos…Nizoral is rated #2 for danger/toxicity
Nizoral Anti-Dandruff Shampoo
Score: 9.1
Potential problems: Three ingredients, butylated hydroxytoluene, hydrochloric acid and polyacrylic acid, are possible human carcinogens, and one ingredient, ketoconazole, is a pregnancy concern that is a known, suspected or possible reproductive toxin. Four ingredients, cocamide MEA, polyquaternium-7, quaternium-15 and sodium cocoyl sarcosinate, may be linked to cancer or other health problems, and three ingredients, sodium cocoyl sarcosinate, sodium laureth sulfate and tetrasodium EDTA, are penetration enhancers. Seven ingredients have not been safety tested, the fragrance may be an allergen and cocamide MEA may pose additional health concerns.
SHAMPOO AT YOUR OWN RISK
http://www.sixwise.com/newsletters/05/05/03/the_most_toxic_soaps_and_shampoos_well_worth_avoiding.htm