Bernstein Medical - Center for Hair Restoration Patient GBF is an early Norwood Class 6 with very fine, straight, light brown hair and a donor density of 2.4. His hair restoration results are after two sessions totaling 3,501 follicular unit grafts.
Before / After
Before Hair Transplant
After Hair Transplant
Detail of Hairline
Results after 1st session of 2,567 grafts and then a 2nd session of 934 grafts used predominately to thicken the frontal hairline.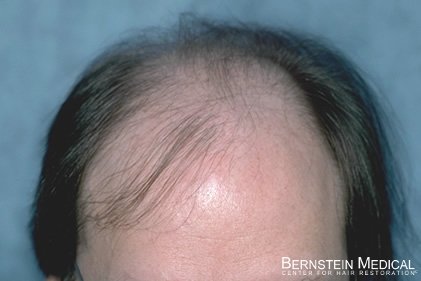 Before Hair Transplant
After 1st Hair Transplant Session
After 2nd Hair Transplant Session
For more information or to schedule a consultation, contact Bernstein Medical online.