Hello everyone,
I've been occasionally coming to the site and checking out the different forums and reading the threads as a guest over the last few months. It's been interesting reading about the experiences of others and how they've dealt with their hair loss whether by shaving, shampoos, topicals, drugs, or surgery.
Here's my history. My hair loss started when I was about 22 with the front hairline receding back at what is often called the "widows peaks". My friends would often remind me, but it didn't look too bad. By my mid 30's the pattern was thinning more and the loss appeared to be heading toward the range of a Norwood Type IV. I was trying a combination of Minoxidil and 2% Nizoral shampoo and saw no improvement. I didn't want to try Propecia because of the possible negative side effects, so I decided to go the surgery route.
Here are some before photos, I'll show the after photos next.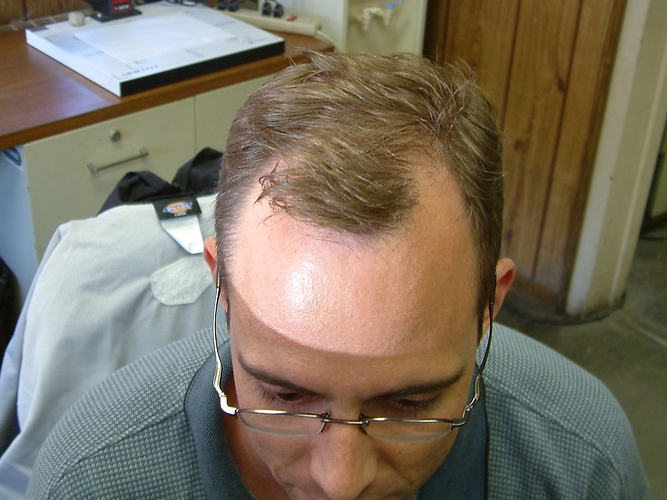 :