I hadn't really taken pics in a while and certainly not since I started to update my research and protocol 3 months back; dring which time I have found a lot of new info.
Anyway, two original pics from Jan'04 and two pics from today; one with and one without the flash.
I think I am seeing new growth at the hairline, but it is sloooooowwwww going; fortunately we are not talking 70 years (cheap shot).
Jan'04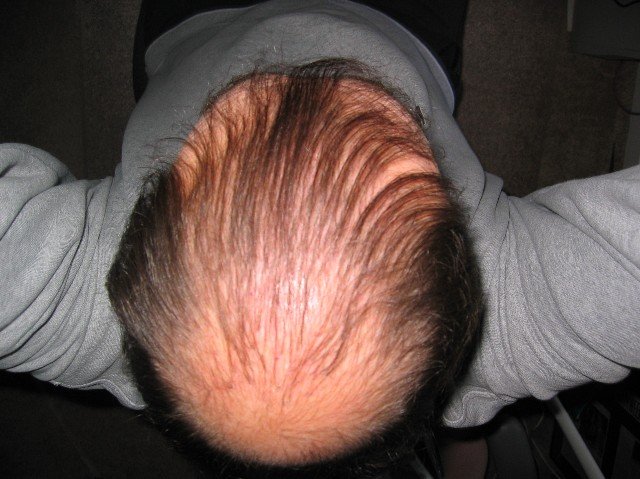 Today… (with and without the flash).
As you can see the flash makes a huge difference; as long as I stick to the dark rooms I am pretty good though:D