The patient came to our clinic in hopes of obtaining a natural looking hair line. In spring of 06', we corrected the patient's previous hair line with a much more appealing frontal hair line.
The smaller grafts placed on this patient's previous hair line were not natural in appearance. Dr. Cole's treatment plan for this patent was to redistribute some of most of the unsightly smaller grafts with even smaller follicular unit grafts. In appropriately 2-hair and 3-hair follicular units were place on the hair line prior to CIT treatment. Shortly after the procedure, the patient noticed the effect of the successful repair session. Single hair follicular unit grafts were placed on the front to create a much softer, more attractive hair line.
The hair line now appears as if no CIT procedure was performed and the patient's goals were met. Happy endings to the appearance of this patient's unnatural hair line!
Before

Before and After 400 CIT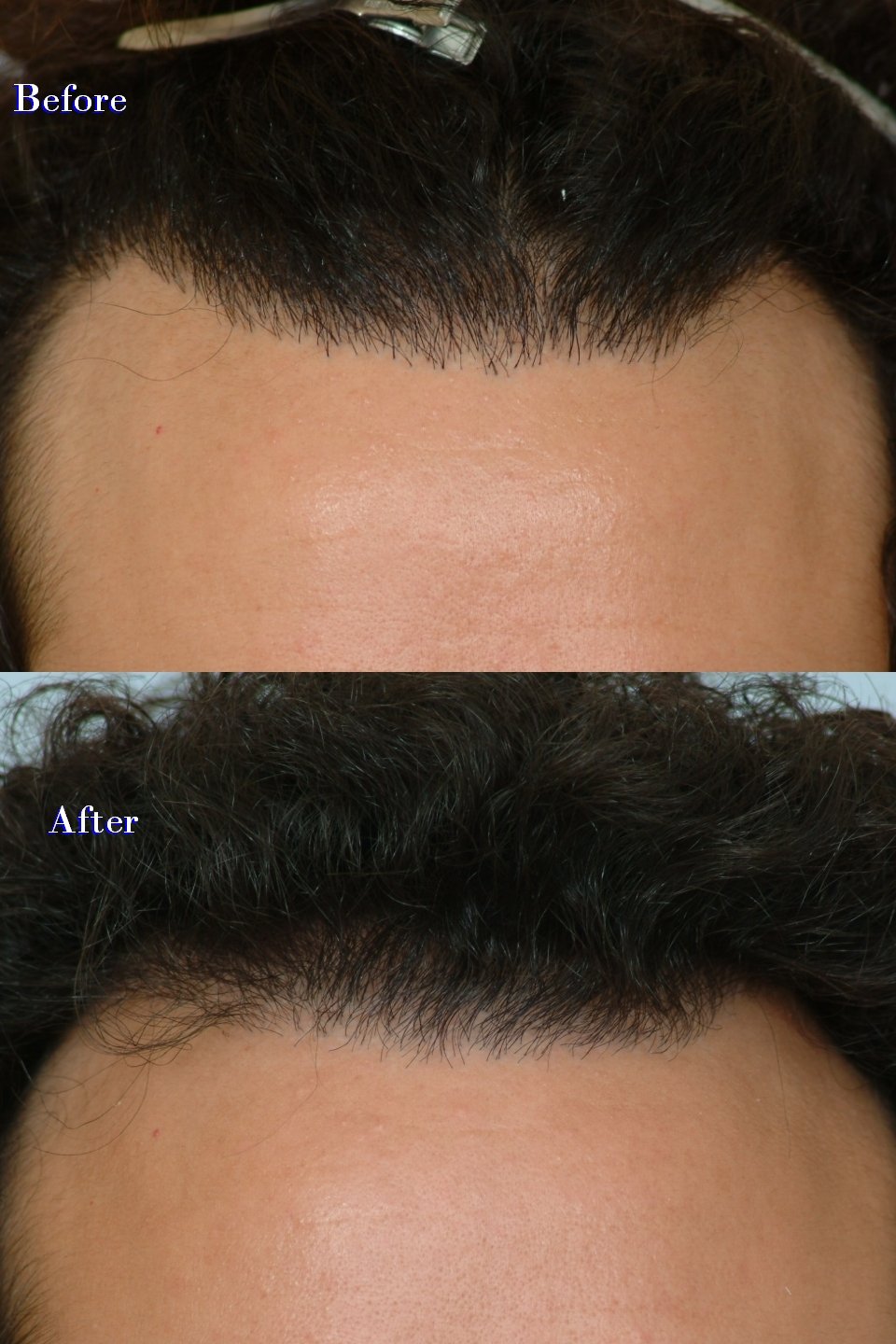 My advice is not medical advice.