Bernstein Medical - Center for Hair Restoration Patient JDQ is a Norwood Class 6 with salt and pepper, coarse, slightly wavy hair with an above average donor density. These are his results after two hair transplant sessions totaling 3,781 follicular unit grafts. Patient JDQ has written a letter to Dr. Bernstein which we have posted on our Letters from Patients page.
Click the thumbnails below for a larger view.
Before / After:
Before Hair Transplant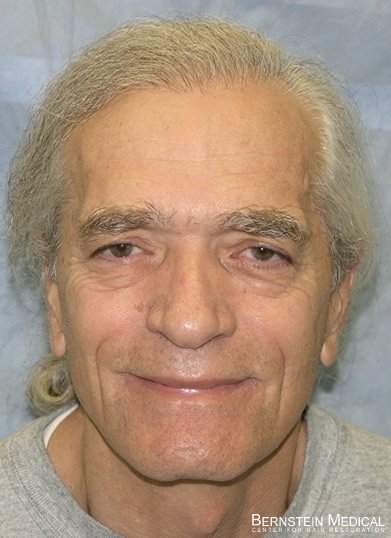 After Two Sessions
Top View
Note the light but natural coverage after two hair transplant sessions.
Before Hair Transplant
After Two Sessions