For the best result and yield, Dr. Mwamba recommends grafting scars in two sessions.
During the first session we add a lower density of grafts throughout the scar. The lower density helps to ensure higher yield. The scar tissue has no blood flow, so adding grafts to the scar helps to re-establish circulation in the area. You can actually see the circulation indicated by a halo of color around the grafts in the magnified picture.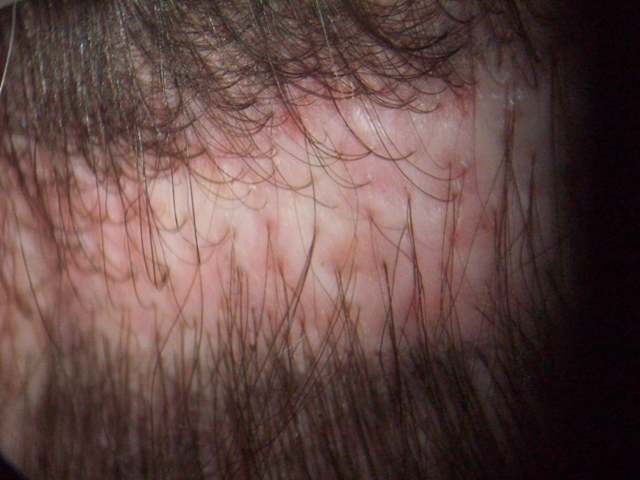 The scar result is a more normal color, matching the surrounding tissues. The smooth, shiney texture is broken up by the grafts to improve the appearance and help the scar blend in with the surrounding areas. And of course, the additional hairs add coverage.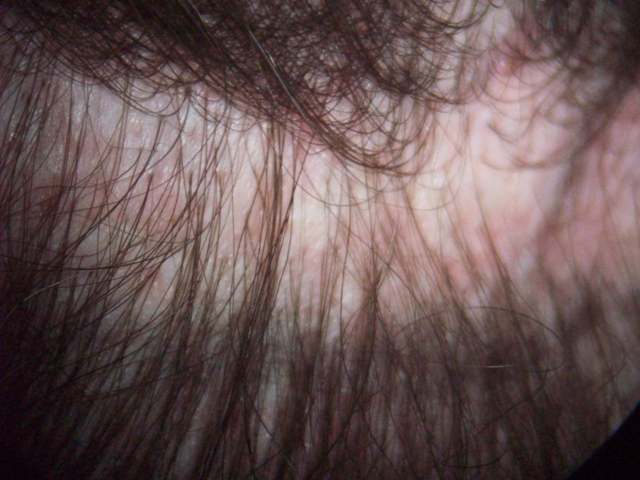 Sometimes patients are satisfied at this point, but usually a second session is needed to further improve the appearance. During the second session, we add another pass of grafts to better match the density of the surrounding areas.
Scars can be grafted with scalp or body hairs. Here is an example of body hairs grafted into a widened strip scar after one session. The scar is outlined in black. When we began treatment the scar was hairless, smooth, shiny, and very white.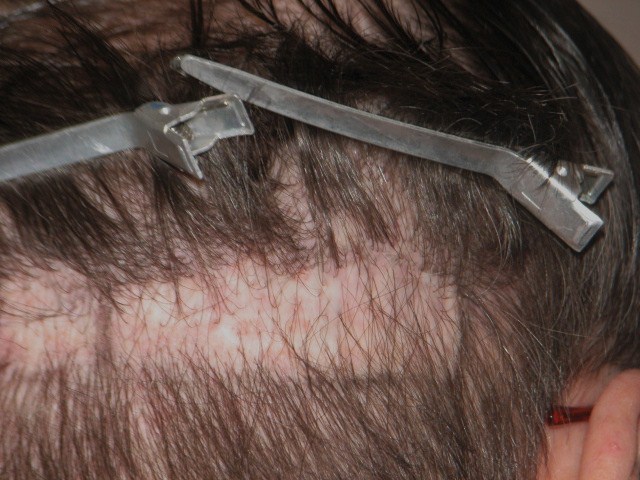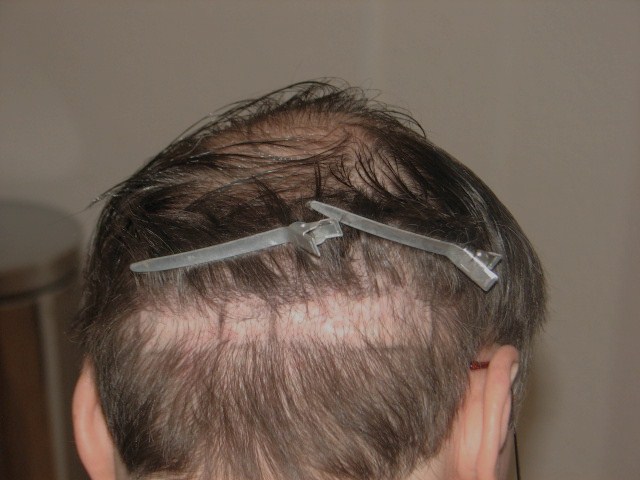 Here you can see the length, texture, and wave of the body hairs growing in the scar. The length is a bit longer than when the hair was growing in the body. Most of the hairs are straight, but you can see a few that still have some curl to them.