Dr. Keser, Derma-Plast Clinic. Ankara, Turkey, presents one of his recent cases, a 34-year-old German patient, who presented a crown with extensive hair loss. The patient accepted a planned transplant of about 2000 grafts on the crown, which is his priority. The patient will consider a transplant for his frontal area and hairline after the current transplant and the patient was informed that his donor is sufficient for this additional transplant in the frontal area.
He tried Minoxidil for 12 months starting in 2015 (he was 30 years old) without any effect. The foam like the liquid was found annoying and visually counterproductive because wet hair provided less coverage than dry/blow-dried hair.
Among the reasons why he chose Dr. Keser, after long research, the patient mentions:
He wanted the doctor who do everything himself, hands-on the entire transplant (not an assembly-line factory, in which dozens of barely-trained technicians perform the transplants).
A fairly conservative approach that does not ruin the donor too much and does "more with less".
Very good craftsmanship, no motors, good approaches, natural overall appearance.
-Costos in midfield, I didn't want a "cheap" stand where the 'doctor' only lends his name.
PRE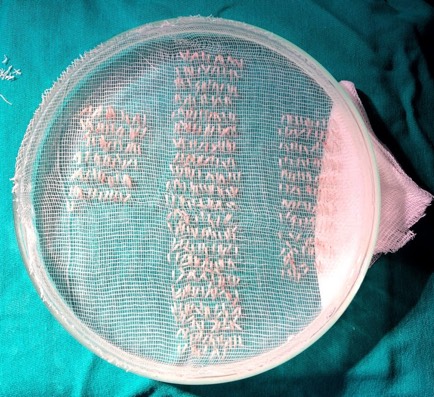 SURGERY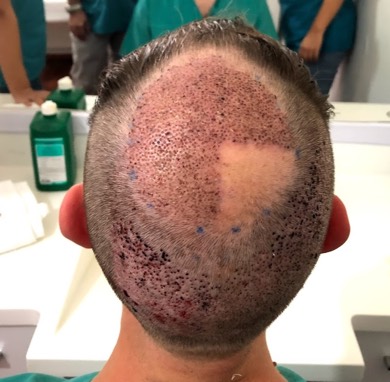 4 WEEKS

5 MONTHS

1 YEAR