Alvi ArmaniBeverly Hills

Dr. Baubac Hayatdavoudi Result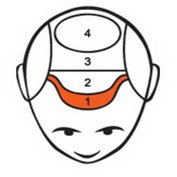 The patient below had 1,519 FUE grafts in zone 1 to lower his hairline and add density in zone 1 and to restore his temple points to better frame his face. This was a non shaving procedure.

This patient is in his early 40's and had been discussing, planning and consulting with us for over 4 years before having had his procedure with Dr. Baubac in our Beverly Hills Clinic. His hairloss was stabilized and a solid short term and long term plan was in place for him. The patient is on meds which has stabilized his hairloss.
Further, because he chose to go with FUE, he does not have the large linear scar in the back of his head from a FUSS procedure, so he still has the option to buzz down or shave his head if he ever chooses later in life.
Before Photos
Post Op Photos - showing graft placement
Result Photos - 7 months post op
After Photos styled with Gel